Congress president compares PM Modi to Ravana, BJP protests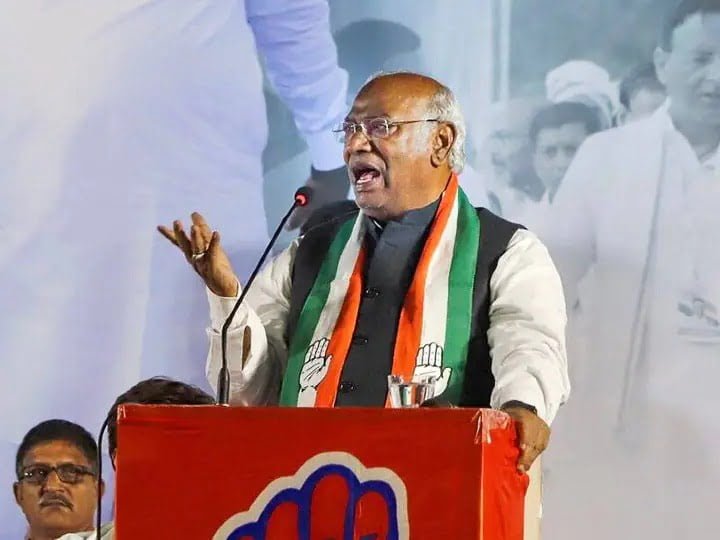 The political mercury is at its peak in the Gujarat assembly elections. The rhetoric between the Congress and the BJP does not seem to end. Congress president Mallikarjun Kharge is constantly taunting PM Modi. At the same time, BJP is also giving a befitting reply. Kharge has now compared Modi to Ravana at an election rally, while the BJP has called it a Congress frustration.
In fact, at a public meeting at Behrampura in Ahmedabad, Kharge hit out at the BJP for relying too much on Modi for every election. "We see your face in corporation elections, MLA elections or MP elections, everywhere… Do you have 100 heads like Ravana? Now with this statement, the BJP has become an attacker on the Congress.
"I am seeing that votes are sought in the name of PM Modi, be it municipal elections, municipal elections or assembly elections… Seek votes in the name of the candidate… Will Modi come and work in the municipality? Is he going to help you in your time of need?
After Kharge's statement, BJP spokesperson Amit Malviya reacted sharply and accused the Congress party of insulting the Prime Minister. "Congress national president Mallikarjun Kharge is not able to bear the heat of Gujarat elections. For this reason, he lost control of his words and called PM Modi 'Ravana'. Malviya said the Congress was continuously insulting Gujarat and its son.
At the same time, Sambit Patra has also hit back at this statement. "I think it is not appropriate for the PM to use such language. This is condemnable and shows the mindset of the Congress. This is not just an insult to the PM, it is an insult to every Gujarati and Gujarat.
Latest News= https://happenrecently.com/