Israeli filmmaker calls 'The Kashmir Files' propaganda, Israel apologises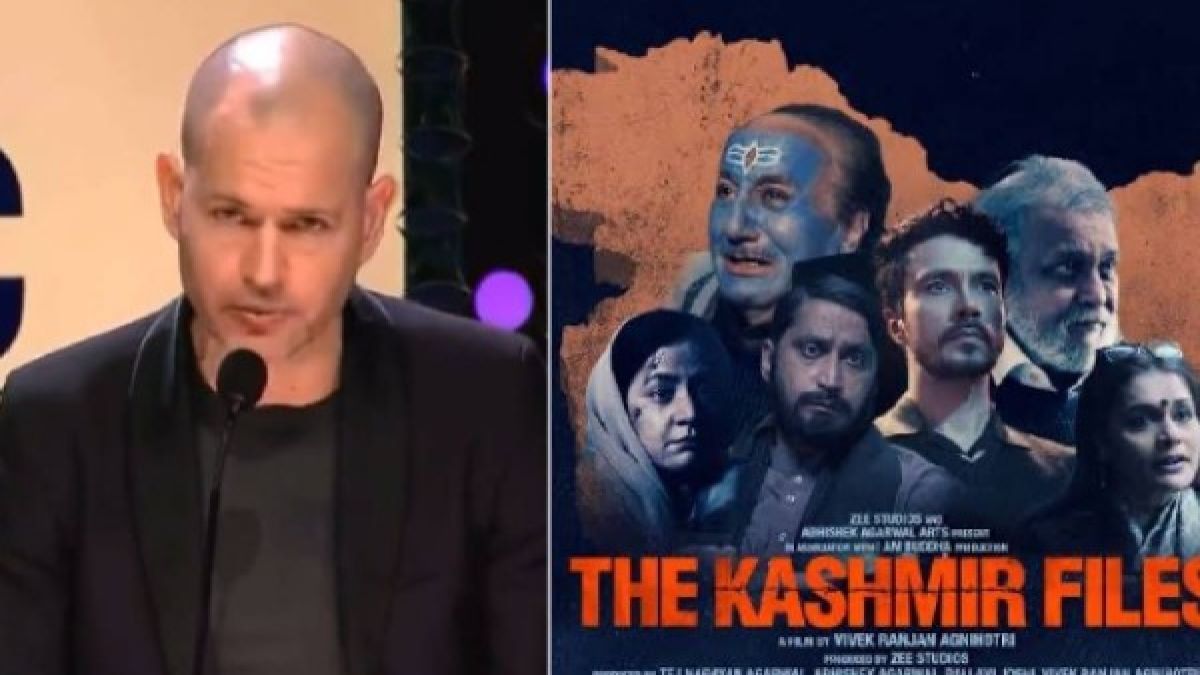 The film The Kashmir File, made on Kashmiri Pandits, has once again come into the discussion. The iffi 2022 film festival has started after a statement from the jury head. He has described the film as 'vulgar' and 'propaganda'. In this whole case, Anupam Kher and the film's director Vivek Agnihotri have given a statement. Now Israel has also reprimanded the jury head.
The Kashmir Files was described as vulgar by Israeli filmmaker Nadav Lapid. Talking about Vivek Agnihotri's film, Nadav said that the film is propaganda based and vulgar. In this prestigious festival, 'The Kashmir Files' we found this movie a propaganda-based and vulgar movie.
Goa Chief Minister Pramod Sawant, Information and Broadcasting Minister Anurag Thakur and other big film stars were present at the festival where Nadav Lapid made the statement.
After this, Bollywood actor Anupam Kher tweeted his reaction on calling 'The Kashmir Files' propaganda. In the tweet, Anupam Kher wrote – No matter how high the height of a lie, it is always small compared to the truth. Along with this, the actor also shared his photos from the film 'The Kashmir Files'. At the same time, Israel has also admitted its mistake on the statement that 'The Kashmir Files' is an obscene and propaganda film and has also apologized to India for this.
Israel's Ambassador to India Nour Gillon said, "In Indian culture, a guest is like god. You have in the worst way abused the Indian invitation to chair the panel of juries at IFFI Goa, as well as the trust and respect they have given you.
The jury board has also distanced itself from Nadav Lapid's statement. "As a jury, we have been appointed to do justice to the film. We do not indulge in any kind of political commentary on any film and if it is done on anyone's behalf, it will be his personal opinion.
Latest News= https://happenrecently.com/