Parliament adjourned till Monday after ruckus, demands apology from Rahul Gandhi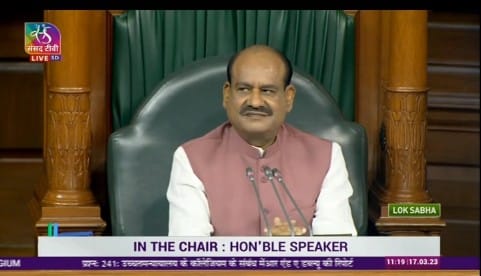 The Lok Sabha ended just 20 minutes after the 5th day of proceedings began. Speaker Om Birla adjourned the Lok Sabha till Monday due to sloganeering in the House. Congress MPs were shouting slogans of 'let Rahul Gandhi speak'. The BJP has been demanding an apology for Rahul Gandhi's Cambridge statement for the last four days. On the other hand, Rajya Sabha has also been postponed till Monday.
In fact, Congress leader Rahul Gandhi reached Parliament on Thursday and met Lok Sabha Speaker Om Birla and sought time for a speech in the House. On the other hand, the BJP is adamant on demanding an apology from him. At the same time, BJP's Nishikant Dubey has also written a letter to the Speaker demanding rahul Gandhi's expulsion from the House. The BJP has demanded that an inquiry committee be formed to probe Rahul Gandhi's statement.
Mp Nishikant Dubey said that Rahul Gandhi has continuously tarnished the dignity of Parliament and the country with his statements in Europe and America. So it is time to expel him from Parliament. It should help in terminating their Lok Sabha membership.
After the House was adjourned, opposition parties, including Congress MPs, staged a protest over the Adani case near mahatma Gandhi's statue.
Latest News= https://happenrecently.com/