Rajasthan government officials attacked with stones and sticks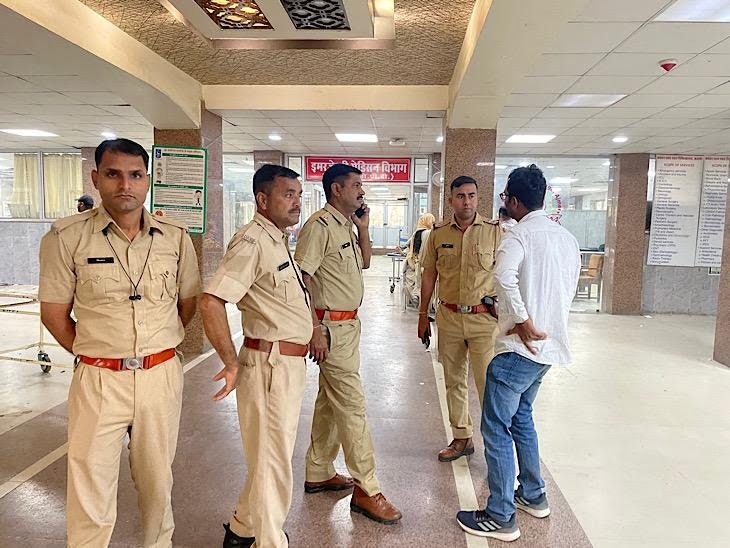 In Ajmer, Rajasthan, people attacked the logistics department team that went for action. The district logistics officer was seriously injured in the attack. In fact, in this attack, some people assaulted the District Logistics Officer. The injured district logistics officer has been admitted to JLN Hospital. The incident took place on Friday morning on the Kesarpura highway under Mangliawas police station area of Ajmer.
In fact, the Ajmer Logistics Department team received information about an illegal biogas tanker at Jaipur Golden Hotel on the highway. In such a situation, when the team reached there, they questioned the people standing near the truck present at the hotel. During this, some miscreants present there attacked the team.
Not only this, the miscreants also assaulted District Logistics Officer Vinay Kumar Sharma. The accused fled from the spot. On receiving the information, the police also reached the spot.
According to the team, investigation revealed that illegal business of bio-gas is taking place here. Suddenly, the people present there attacked the team with stones, sticks and rods. In this attack, they targeted the DSO and he was beaten badly. During this, the miscreants also snatched the mobile and fled.
The miscreants are being searched.
Latest News= https://happenrecently.com/