As the assembly elections in Rajasthan are approaching, the phase of returning home of rebel leaders has started. Former Union minister Subhash Maharia, who had joined the Congress in 2016, rejoined the BJP on Friday. Along with Subhash Mahriya, former IPS officers Gopal Meena, Ramdev Singh Khairwa, former IAS PR Meena, Dr Narsi Kirad also joined BJP. Maharia joined the BJP in the presence of senior leaders at the party's state headquarters.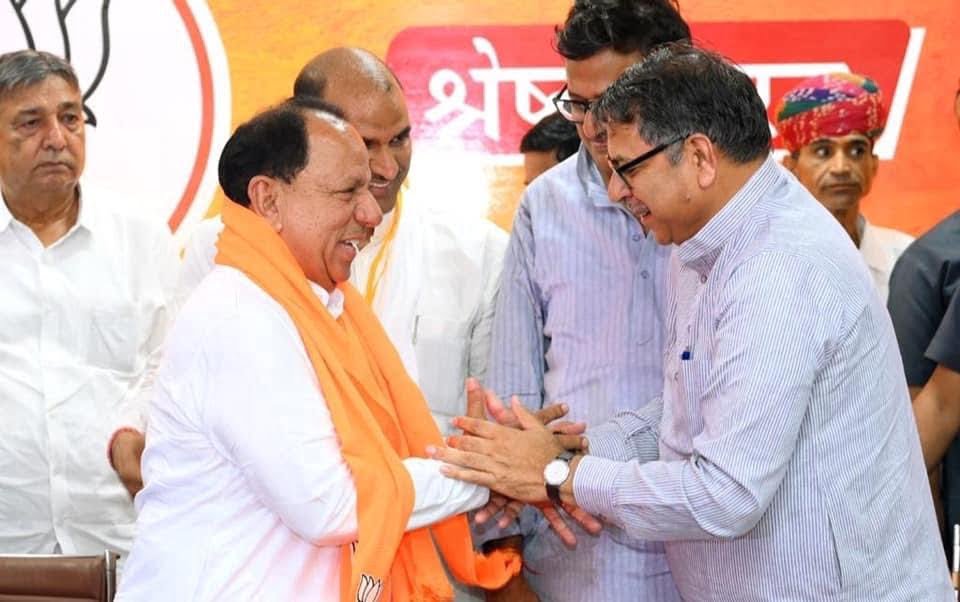 After joining the BJP, Mahariya said, "I am feeling very happy to be back in my family. I have rejoined as a BJP worker. In such a situation, whatever responsibility the party gives me, I will try to fulfill it well. "
Born on September 29, 1957, Subhash Maharia has a BA from SK College, Sikar. By profession, he is a farmer, social worker and industrialist. He was elected to the Lok Sabha in 1998, 1999 and 2004. Subhash Maharia lost to Congress' Hari Singh in the 1996 elections, but in the next election, he defeated Hari Singh. After this, he was elected MP for three consecutive terms from here. After the defeat in the 2009 elections, the BJP did not make him a candidate in the 2014 elections, so he got angry and joined the Congress in 2016. In 2019, he contested against the BJP on a Congress ticket.
Latest News= https://happenrecently.com/