New Delhi: The Supreme Court on Tuesday stayed the order of a scientific survey and carbon dating of an alleged Shivalinga found in the Gyanvapi mosque in Varanasi, Uttar Pradesh. While staying the Allahabad High Court's decision, the court said that there is a need to be careful in this matter. The High Court order will have to be examined closely.
In fact, the Muslim side had filed a petition in the Supreme Court against the High Court's decision. The petition was filed by advocate Huzefa Ahmadi on behalf of the Gyanvapi Mosque Management Committee. A bench comprising Chief Justice DY Chandrachud, Justice P S Narasimha and Justice K V Vishwanathan heard the matter. The Hindu side has already filed a caveat in the Supreme Court.
On May 12, the Allahabad High Court had ordered a carbon dating and scientific survey of the alleged Shivling found at Wujukhana in Gyanvapi. On this, the High Court had said that how will this happen? The Varanasi court will decide on this. This work will be done under the supervision of the court.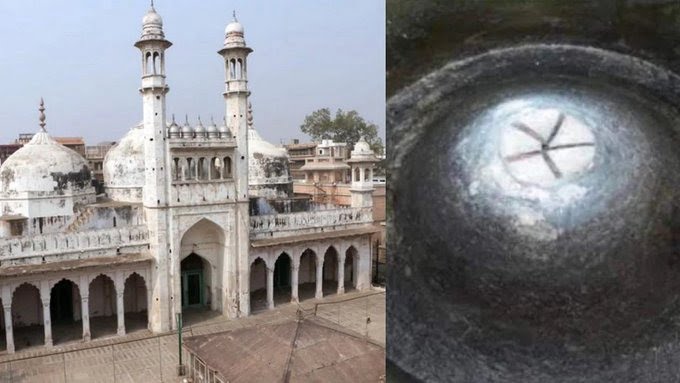 Advocate Vishnu Shankar Jain, appearing for the Hindu side, said that if the court gives any order, then before that the report of the ASI survey should be called and considered once. On this, the court said that we will also look at the ASI report. The Chief Justice said that first we will see the situation. We have to deal with this matter very carefully.
The Supreme Court has said that the order of carbon dating by the Allahabad High Court will not be implemented till the next hearing.
Latest News= https://happenrecently.com/