Manish Sisodia's remand extended by 5 days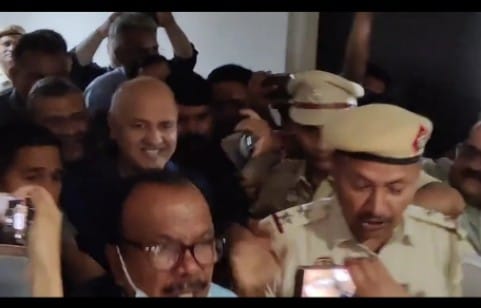 New Delhi: The Delhi High Court on Friday extended the remand of Delhi Chief Minister Manish Sisodia by five days in connection with the liquor policy case. Now Manish Sisodia will have to remain in ED custody till March 22. However, the investigating agency had asked the court to extend the custody by 7 days. In such a situation, the court gave permission for five days.
The ED told the court that Manish Sisodia had changed his phone when LG complained about the matter, but the agency has taken out his mobile data again. Now the agency is analysing the data extracted from his email and mobile phone. In such a situation, more questions have to be asked to Manish Sisodia.
According to media reports, the ED said that two people associated with the case have been summoned to record their statements on March 18 and 19. They have to sit in front of Manish Sisodia and inquire about the data received from e-mails and mobiles. On this, the court said that there is no need to keep them in custody to inquire about the data received from the email.
At the same time, Manish Sisodia's lawyer told the court that the ED has not mentioned any crime against Sisodia. In such a situation, the agency will have to tell what happened to the proceed of crime? It doesn't have to be told what crime happened. Detention is not required for a confession. "What is the need for the ED to interrogate the CBI when it has already done the questioning in the case? The ED is now working as the proxy agency of the CBI.
Latest News= https://happenrecently.com/