Indonesia handed over the chairmanship of G-20 to India, will get the responsibility from December 1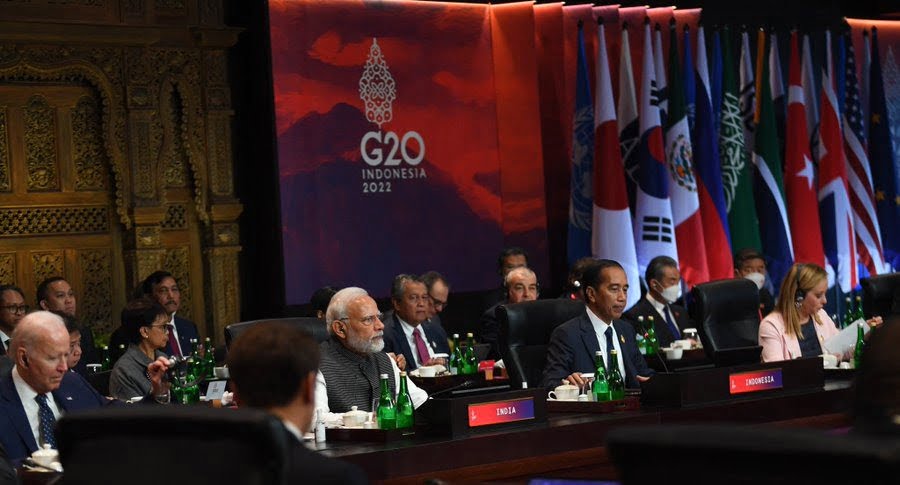 India has now got the presidency of the ongoing G20 summit in Bali, Indonesia. Indonesia handed over the G-20 chairmanship to India on Wednesday, the second day of the summit. Prime Minister Narendra Modi addressed the concluding session of the G-20 summit and said that the world has high hopes from the G20 and global development is not possible without the participation of women.
Regarding the chairmanship of G-20 being given to India from December 1 in Bali, Indonesia, PM Modi said that India is taking the responsibility of G-20 at a time when the world is facing geo-political tensions, economic slowdown and increased energy prices and side effects of the pandemic. battling together. At such a time, the world is looking towards the G-20 with an eye of hope.
Prime Minister Modi said that India will make every effort to take forward Indonesia's commendable initiative during its G20 presidency. It is a very happy coincidence for India that we are assuming the G20 Presidency in this holy island of Bali. India and Bali have a very ancient relationship. The need today is that the benefits of development are all-pervading and inclusive. We have to extend the benefits of development to human beings with compassion and equality. Global development is not possible without the participation of women.
PM Modi said that I want to assure that India's G-20 presidency will be inclusive, ambitious, decisive and action-oriented. It will be our endeavor that the G-20 act as a global prime mover to visualize new ideas and accelerate collective action. He further said that we have to give priority to women-led development in our G-20 agenda.
Latest News = https://happenrecently.com/pm-modi-2/