PM Modi meets Indian community in Bali, invites them to visit India
The G20 Summit has started in Bali, Indonesia from Tuesday. Food and Energy Security was discussed in the first session. In this, Prime Minister Narendra Modi insisted on stopping the Ukraine-Russia war. After this, PM Modi went to meet the people of the Indian community.
PM Modi, who reached among the people of the Indian community, said that every Indian has a different feeling after coming to Indonesia and Bali. I am also feeling the same vibrations. We have thousands of years old relationship. We have been following this tradition for thousands of years. We are in Bali and the Bali Jatra (travel) is going on in Cuttack, one and a half thousand kilometers away from here. We often say in conversation – It's a small world. The waves of the sea have kept alive the relations between the two countries. Indians have remained co-travellers in the development here. Both countries are companions of happiness and sorrow. When there was an earthquake in 2018, we had launched Operation Samudra Maitriyi. We are not 99 nautical miles away, we are 99 nautical miles close. There is a lot of difference between India before 2014 and India after 2014. The big difference is not Modi, it is skill and speed.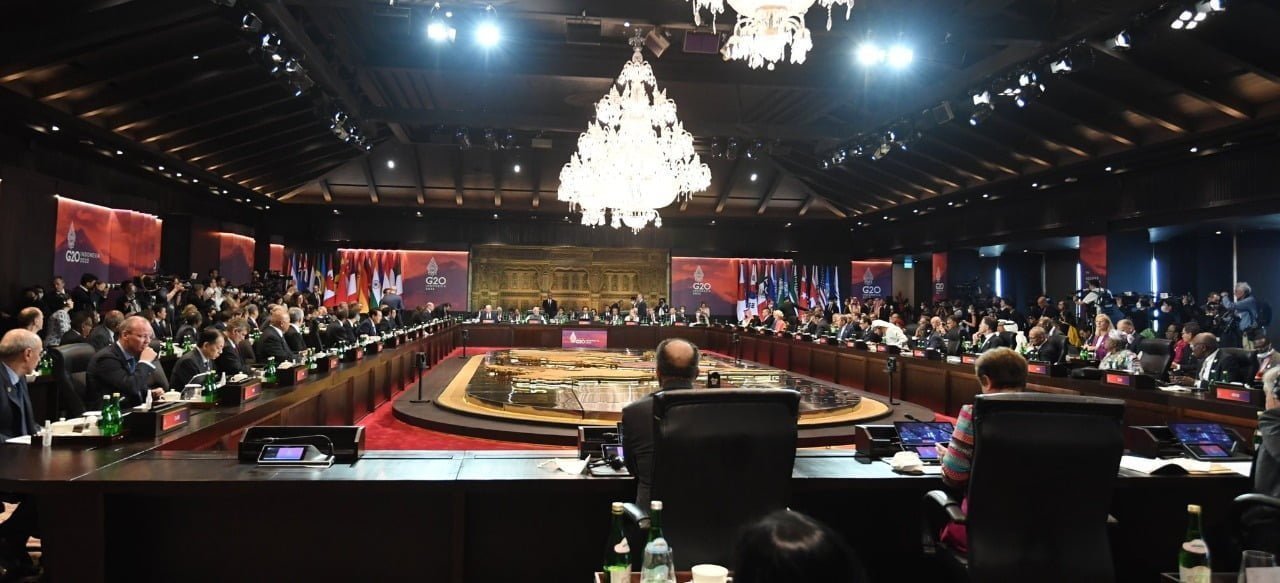 PM Modi said that we have opened as many bank accounts as the total population of America. 55 thousand kilometers of national highways have been built. This is equivalent to going around one and a half times around the whole earth. During the Corona period, the number of vaccine doses that India administered free of cost to its citizens is two and a half times more than the population of America and European Union. That's why I say India has changed. We are not selfish. The world has expectations from us. We are doing it responsibly. The next Pravasi Bharatiya Sammelan will be held in Indore in January next year. It is the cleanest city in India. If you come to Indore, also come to the kite festival in Ahmedabad. Bring some Indonesian families with you as well.
In the first session of the summit, food and energy security was discussed among the G20 leaders. In this, PM Narendra Modi said that Corona and after that the Ukraine crisis has caused havoc in the world. Even the UN could not do anything on these issues. We must find a way to stop the Ukraine-Russia war. Because of this, the global supply chain has been badly affected. During the summit, US President Joe Biden himself came to meet PM Modi. Actually, Modi could not see Biden. He was going to the other side. Meanwhile, Biden called him and then both were seen laughing. A few minutes later, Prime Minister Modi called French President Emmanuel Macron and held talks with him.
Latest News = https://happenrecently.com/cm-in-rajasthan/