Gujarat: 9 killed as bus collides with Fortuner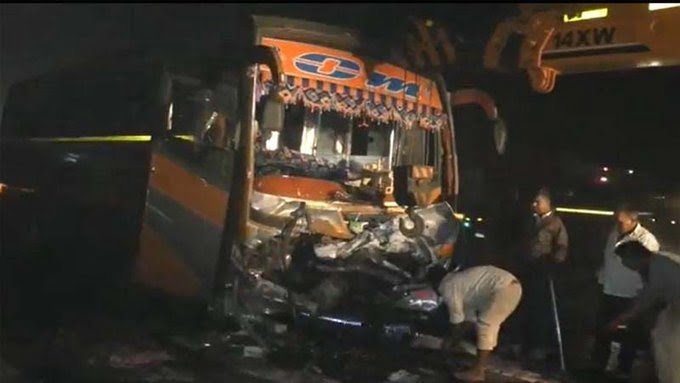 A car collided head-on with a bus on National Highway 48 in Navsari, Gujarat on Saturday morning. In this accident, 9 people died on the spot, while 28 people were seriously injured. As soon as the information about the accident was received, the spot was reached. The rescue team has admitted the injured to a nearby hospital for treatment.
According to Navsari district police, 11 people injured in the accident have been shifted to a private hospital in Navsari. While 17 people are undergoing treatment in Valsad. At the same time, one seriously injured passenger has been taken to the Civil Hospital in Surat for treatment. At the same time, after the accident, the driver of the bus suffered a heart attack and was shifted to the hospital for treatment.
According to the information, the luxury bus was going towards Valsad with passengers of Ahmedabad Centenary Festival. Meanwhile, it collided with a Fortuner car near Reshma village. Due to this accident, there was a long jam on the road, in such a situation, with the help of crane, the bus was sided and traffic was normalized. At present, the police are trying to find out the cause of the accident.
Latest News= https://happenrecently.com/