BJP postpones Jan Aakrosh rally in Rajasthan amid rising covid-19 cases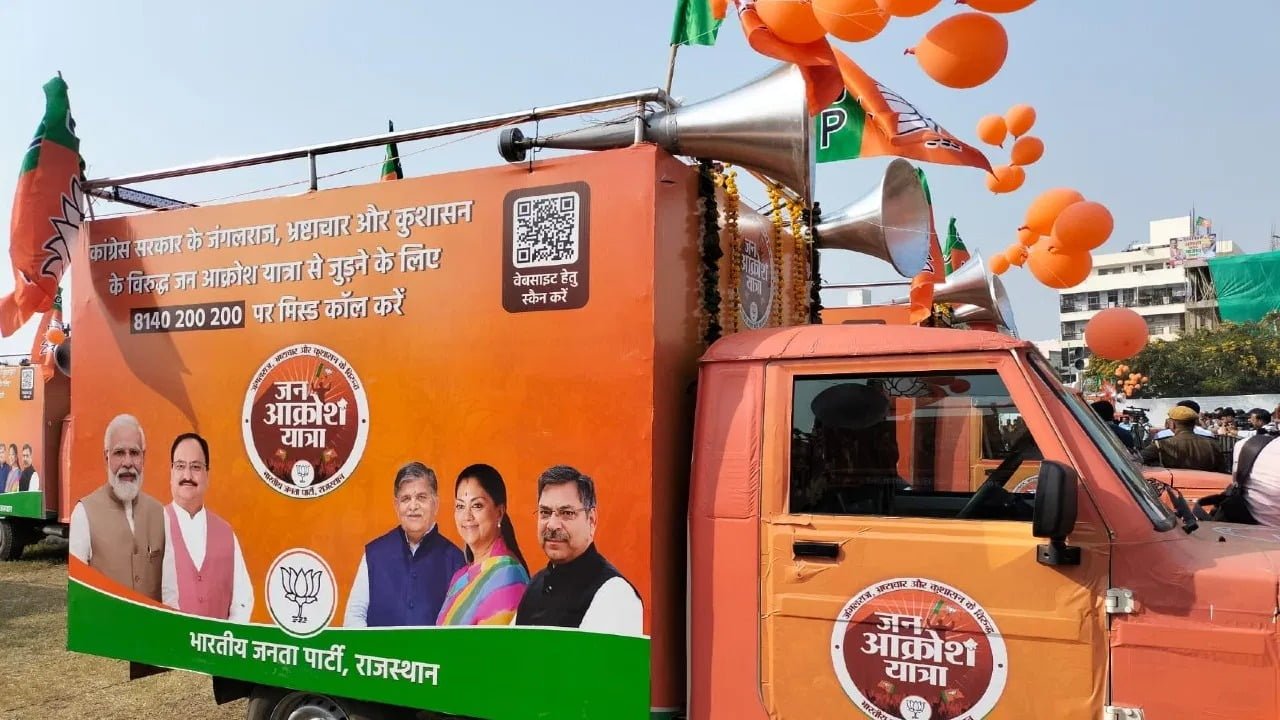 Corona infection, which is once again increasing worldwide, has increased concern. The situation is such that it is feared that a new guideline may also come soon. Earlier, the BJP has taken a big decision in Rajasthan and postponed the Jan Aakrosh rally. BJP state president Satish Poonia said that the Janakrosh Yatra was getting a lot of support from the public. But after covid precautions and guidelines from the central government, we have postponed the Jan Aakrosh Yatra. He says that after the situation becomes normal, in the future, we will once again launch a big movement with the public against the misrule of the Congress.
In fact, recently, Union Health Minister Mansukh Mandaviya had raised questions about the crowd at the Bharat Jodo Yatra in Rajasthan. In this, he asked the Congress to follow the Corona protocol and guidelines. Since then, Congress leaders have also been raising questions about the BJP's Jan Aakrosh Yatra. In such a situation, after the central government's strictness on Corona, the Rajasthan BJP has postponed the Janakrosh Yatra.
Bjp national president JP Nadda had launched the Jan Aakrosh Yatra by holding a general meeting in Jaipur on December 1 against the Congress government in Rajasthan on behalf of the BJP. After this, on December 3, the state BJP started the campaign by dispatching 51 chariots in 200 assembly constituencies. During this time, BJP leaders riding 51 chariots were campaigning against the Congress in 200 assembly constituencies. At the same time, jan akrosh public meeting was also to be organized from December 16 to 30. Along with rajasthan BJP leaders, Union ministers and leaders associated with the organization were also going to attend. But the Public Aakrosh public meeting has been postponed 8 days ago.
BJP state president Satish Poonia said that Corona is spreading its feet again in the world. In such a situation, we have stopped the public anger yatra for the time being. In the future, under the new strategy, the BJP will again raise their voice among the general public against the misrule and jungle raj of the Congress government.
Latest News= https://happenrecently.com/