Chief Secretary inaugurates 10 units
Bag cluster of 10 beneficiaries of Mukhyamantri Mahila Udyami Yojana launched
264 women of livelihood will work together
Muzaffarpur. Bihar Chief Secretary Amir Subhani inaugurated the first phase of Muzaffarpur Bag Cluster by cutting ribbon at Bela Industrial Area. In the first phase of Muzaffarpur Mega Bag Cluster, 10 women entrepreneurs' units were started in which 264 people can work simultaneously. Under the Mukhyamantri Mahila Udyami Yojana, 39 members of Jeevika have been selected to set up a unit in Muzaffarpur bag cluster. Of them, 10 women entrepreneurs started their business. Bihar Chief Secretary Amir Subhani said that the state is moving forward on the path of progress. Muzaffarpur bag cluster is a new model of development. This model will strengthen the livelihoods. The Industries Department deserves congratulations for such an initiative. The Health Department has also started Didi's kitchen in various hospitals through them to strengthen the livelihood. He said that he would also ask other departments to conduct some programmes through jeevika.
Principal Secretary of Industries Department Sandeep Pandrik said that a new history is being created in Muzaffarpur today. The department had selected 40 beneficiaries for the bag cluster through Jeevika in which assistance has been given to 39 entrepreneurs. One unit of 24 sewing machines will be operated by each entrepreneur Didi. In the first phase, 225 jeevika didis have been given 21 days of training. Under this scheme, each group has entered into an agreement with a private company in collaboration with the Industries Department. Raw material will be made available by the private company and the finished material will be purchased. Each unit is likely to save more than ₹1 lakh every month. In order to facilitate the movement of livelihood workers coming to work in these units, 25 jeevika didis have been assisted to run the traffic system under the Mukhyamantri Mahila Udyami Yojana. He said that a children's house will also be built soon for the children of women working in this cluster. Rural Development Department Secretary Bala Murugan D said that the credit for opening the first group of livelihoods and the first office in the state goes to sandeep pandrik, the current principal secretary of the industries department. The women of Jeevika are feeling very energetic after benefiting under this scheme and are determined to succeed in the field of industry.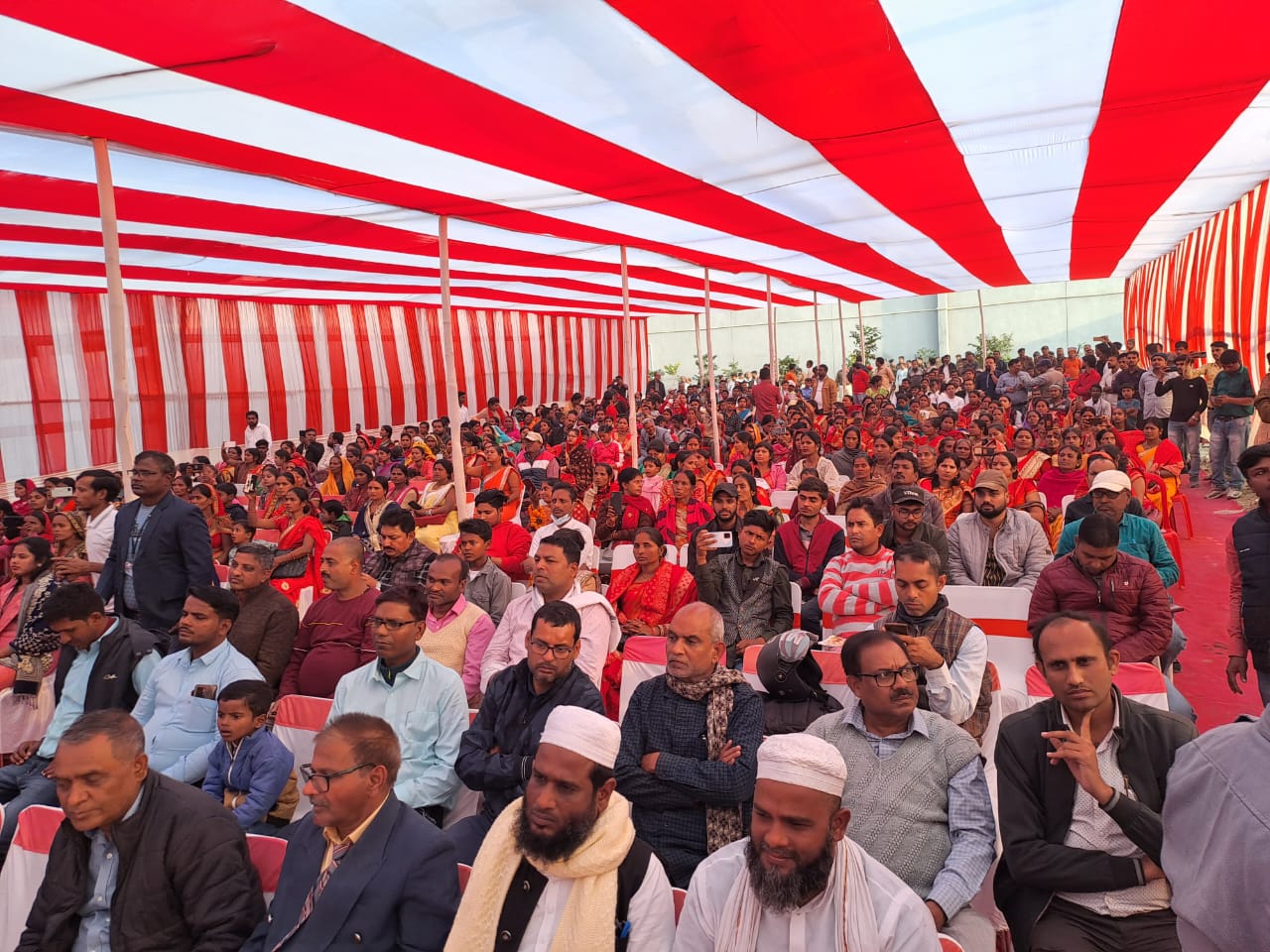 Industry Director Pankaj Dixit said that the bag cluster was started at two places simultaneously in Bihar. In Fatuha, units with 225 machines were started, while in Muzaffarpur, 10 units were started with 264 machines. This will start with a big banyan tree. Muzaffarpur bag cluster is on its way to becoming the largest bag cluster of its kind in the country. Muzaffarpur District Magistrate Pranav Kumar, Industries Department Special Secretary Dilip Kumar, Technical Development Director Sanjeev Kumar, Muzaffarpu were also present on the occasion.
Latest News= https://happenrecently.com/