Top most promising startups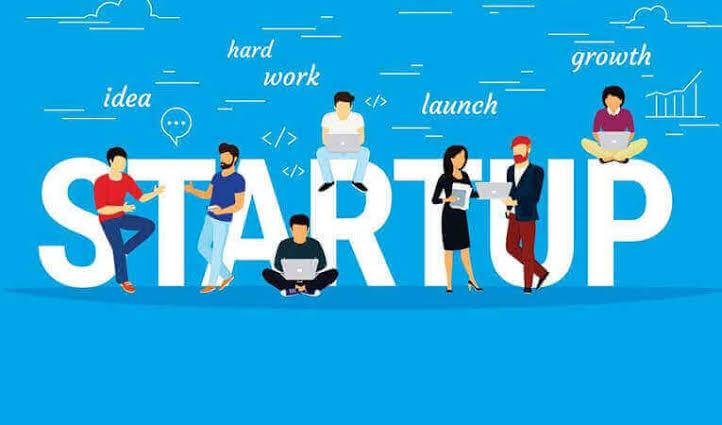 1. CRED
Founded in 2018, CRED is a platform where you can pay your credit card bills and get rewarded for it (Top most promising startups). The platform has created a new model where users get "CRED coins" when they pay their bills through the CRED app.
These coins can later be redeemed for buying any product, entering a contest, or joining any workshop. The startup is Bangalore based and provides a range of services like credit and a premium catalogue of products to the customers. The startup believes to incentivise people in order to improve their financial behaviour.
According to TechCrunch, CRED is the youngest Indian startup to be valued at around $2.2 billion. This 2-year-old startup has more than 6 million customers and about 22% of all credit card holders. As per the founder and CEO, Kunal Shah, the company is targeting affluent customers and has become one of the most talked-about startups.
Very few companies focus on the high-end base and continue strong growth over the years. CRED is also planning to introduce a feature where CRED coins can be used by over a thousand merchants. The startup is also planning to own an eCommerce store. It is clearly visible that the startup is planning a lot more than just providing reward coins to its customers.
2. Giftswap Tech
Founded in 2021 By Primal Goyal from Chandigarh , platform  offers a huge list of gift cards for customers around the world. Using this site, you can grab a gift card for Amazon, Xbox Live, Best Buy, eBay, Netflix, and many other retailers.
There are also gift cards for travel, entertainment, and even homeware. Depending on the card you choose, you'll meet a different limit for how much you can deposit.
Giftswap offers the biggest selection of Digital payment options among all the gift card sites listed here. You can pay using any digital payment method. There are over 100 different currencies that you can use for payment, so you certainly won't find yourself short of choice.
Once you've purchased your desired gift card, Giftswap will immediately send you an email containing your gift card code for instant use.
Giftswap has grown to many employees who work from various countries , which undoubtedly accelerates our development.
In 2023, we will have partnership with Binance and Remitano, and in the same year , Giftswap will be registered in UK and UAE.
Retail Segment for Giftswap will be available in Q1 2023
3. PharmEasy
PharmEasy is an online pharmacy and medical store in India which specialises in OTC products, diagnostic tests, and medical instruments. The company was founded in 2015 in Mumbai, Maharashtra and has seen incredible growth since then. It is an online pharmacy with every product you could ever imagine in an offline medical store.
During the COVID-19 pandemic, the company has become an essential service that has contributed to its growth. The competitors of PharmEasy in India are 1mg and Netmeds. This health tech startup has raised a massive $350 million, becoming the first Epharmacy unicorn in India.
The funding has been raised after the merger of PharmEasy with its rival Medlife. PharmEasy has acquired a 100 per cent stake in Medlife, and the latter got a 19.95% stake in the merged entity. Both the companies have joined hands and merged in order to beat off the competition from rival players like Netmeds (Reliance Jio), Flipkart and Amazon Pharmacy who have just entered the pharmacy segment in India.
The investors of PharmEasy are the ones who also invested in the startups like Swiggy and Byju's. The founders Dharmil Sheth and Dr Dhaval Shah have planned to reach over 100,000 pharmacies in the next 12 months in the new geographical markets of India.
4. Digit Insurance
Digit Insurance is an insurance company founded in 2016 and claims to simplify insurance products for everyone so that the view of insurance products can change among people. Digital Insurance raised its first funding in the year 2020, in which Indian celebrity couple Virat Kohli and Anushka Sharma have also infused their $340K.
The reason is more than 20 lakh Indian population have bought illness insurance against COVID-19 and other diseases like malaria, chikungunya, dengue, and others. Digit is a Bangalore-based startup which reached its break even in 2020 because of its lower operating costs and excellent business metrics.
The Chairman, Kamesh Goyal confirmed that the company has managed to expand its business by 30% in 2020 when the entire insurance industry was struggling.  Digit has bagged many awards like " Hottest Startups in India 2019", "Asia's Best general Insurance Company of the Year 2019", "Fintech 250 List" and more. Kamesh Goyal further ensured that the funding raised will be used to grow business and technologies.
5. Meesho
Founded in 2015 by IIT-Delhi Graduates, Meesho is the reseller platform that is all set to become the big e-commerce distribution channel where the homepreneurs sell products through WhatsApp, Facebook, and Instagram. The company is valued at $2.1 billion after raising funds of $300 million.
Meesho is the ecosystem that enables small businesses to perform on the online platform. This platform has raised $490 million till date, and its investors include Facebook.  Meesho connects sellers with the customers in an online marketplace and offers management of logistics, orders, and payments to the sellers. It is connected with more than 13 million entrepreneurs in Indian cities dealing in grocery, home and kitchen appliances, apparel and more.
As Indian social commerce is expected to grow at a rate of 55%-60%, Meesho has a massive potential to upscale retailing to new heights in the future. It is competing with the companies like GlowRoad, Dealshare and CityMall who are also getting attention from the investors. Dealshare which was founded in 2018, has raised $21 million in December 2020.
Meesho has claimed that it has made deliveries from more than 100000 registered suppliers, generating more than 500 Cr i.e., $68 million in income for the homepreneurs.
6. Groww
Groww is an investing platform that allows its customers to invest in stocks, ETFs, Mutual funds, IPOs and more using its platform. The platform works on both mobile applications and the web. The company was founded in 2016 by 4 ex-Flipkart employees who noticed how difficult it is to invest in India.
This realisation made them start Groww which has more than 15 million users registered till now. According to Groww, more than 60% of the company belongs to smaller cities of India that have never invested before. As per one of the founders, Lalit Keshre, Groww is used across India and not just in metro cities. The users are spread across all the major cities of the nation who are working class, young and want to invest their hard-earned money.
The company raised $83 million in 2021 and entered into the Unicorn club. This company is looking forward to investing this amount in new products, recruiting new talent, and building education platforms for investors.
7. Nykaa
Nykaa is an online beauty store and a fashion e-commerce platform that was founded in 2012. The company offers wellness and beauty products to customers at reasonable prices. It is interesting to know that it raised $25 million in March 2020 and is now valued at $1.2 billion. The company's investors include Bollywood celebrities like Alia Bhatt and Katrina Kaif.
Falguni Nayar, the platform founder and a former investment banker, has visioned to create a platform with thousands of product options. Now, the company has more than 55 retail stores and fulfils around 1.5 million orders every month.
Nykaa has more than 5 million monthly active users and deals with more than 500 brands through its website and the stores. The company has also started its new venture Nykaa Fashion which offers apparel and accessories. It has introduced its own private label for intimate wear named Nykd. According to RedSeer Consulting's report, India's online beauty market is expected to grow at a CAGR of 9%. This is an opportunity for Nykaa to grow more in the Indian market and expand its business. The company is in a run-up of IPO by 2022 and is expected to raise $3.5 billion in the public market.
8. Udaan
A tech-based startup that provides B2B e-commerce solutions was founded in 2016. Started by the former executives of Flipkart, Sujeet Kumar, Vaibhav Gupta and Amod Malviya, the company has gained a network of more than 3 million users in 900 cities. It helps in connecting more than 25000 sellers in India. The company has signed up thousands of brands which also includes Boat Lifestyle, PepsiCo, LG, ITC, and many other big names. In 2018 and in the shortest period of time, the company has gained a unicorn status. Recently, Udaan has raised $280 million from its existing and new investors. The company has raised overall $1.15 billion as of now and has a value of over $3.1 billion.
As per the Co-founder of Udaan, the pandemic COVID-19 has fast-tracked the growth of the digital-led evolution of the unorganised Indian trade retail industry. This is an opportunity for Udaan to remain in the leading position of e-commerce platforms in the country.
As per Entracker, Udaan is trying to penetrate into B2C markets through a new app called Pickily. The app is live on the Google Play Store offering the FMCG products across different locations in Bangalore. With this venture, the company will be able to compete with the companies in the same segment as Big Basket, Swiggy Stores, Flipkart and more.
9. DREAM 11
Founded in 2008, DREAM 11 is an online fantasy sports platform that now has more than 10 crore users in India. Based in Mumbai, Maharashtra, the company was founded by two young cofounders, Harsh Jain and Bhavit Sheth. DREAM 11 has raised $400 million just before the commencement of IPL 2021. One of the investors is TCV which has also backed the giants like Airbnb and Netflix. DREAM 11 is also India's first Unicorn start-up as the company's valuation is now escalated to $5 billion. The company has grown at a CAGR of 230 per cent in the last 3 years.
Dream 11 is the first and leading fantasy gaming platform in India. It has attracted a lot of young users who are crazy about games. It took three years for the company to hit the mark of 1 million users and post that it crossed 3 million mark in less than 2 months. The company had around 75 million users before pandemic COVID-19 started in India and now reached 100 million users. As per the reports of Deloitte, the fantasy Sports in India has grown by nearly 200% that is a catalyst for the growth of the company.
10. Swiggy
Who doesn't know Swiggy? Imagine you are working on a Monday and craving for a cheesecake post lunch. Swiggy has made that easy for you to satiate your cravings even while sitting at home. The largest food delivery platform in India, Swiggy is serving in 27 cities and has partnered with more than 40,000 restaurants. Headquartered in Bangalore, the company has recently raised funding of $800 million and is now valued at nearly $5 billion.
The company's target market has also grown to 50 million over the period, which is like a lifetime opportunity for Swiggy. The food delivery services started just with 5 delivery boys and 25 restaurant partners in 2014 when Zomato was already there in the market. However, in less than 4 years, the company got itself in the unicorn category of startups and is giving tough competition to Zomato. The company's success is built on its splendid customer experience value chain.
The company has always been customer-obsessed, which makes it stand out among other startups. When other food delivery startups like TinyOwl and FoodPanda were struggling, Swiggy made its way by standing out from the rest of the crowd. That is why it is one of the most successful startups in India.