Public interaction at Patna Book Fair
No subject is uncontroversial today- Sameer Parimal
Breaking old traditions is natural – Sanjay Kumar Kundan
It is important to have inner rhythm in poetry – Leena Jha
Patna. Sameer Parimal, Sanjay Kumar Kundan and Leena Jha expressed their views on the topic "New Tradition of Poetry" under public dialogue at Bodh Gaya Auditorium at Patna Book Fair organized by The Centre for Readership Development. Speaking on the subject, Sameer Parimal said that the new tradition of poetry is that it prohibits traditional fixed patterns. Today's poetry depicts the reality experienced. Today, no subject is uncontroversial.
Sanjay Kumar Kundan elaborated on the subject in his address and said that since literature is the mirror of society, it is not unnatural for the old traditions of poetry to break the shackles of its ancient traditions when the society is breaking the shackles of its ancient traditions.
Scholarly writer Leena Jha, while shedding detailed light on the new traditions of poetry, said that new traditions have enriched modern poetry. Whether the poem is verse-free or verse-free, the first requirement is to have poetry, it has an inner rhythm.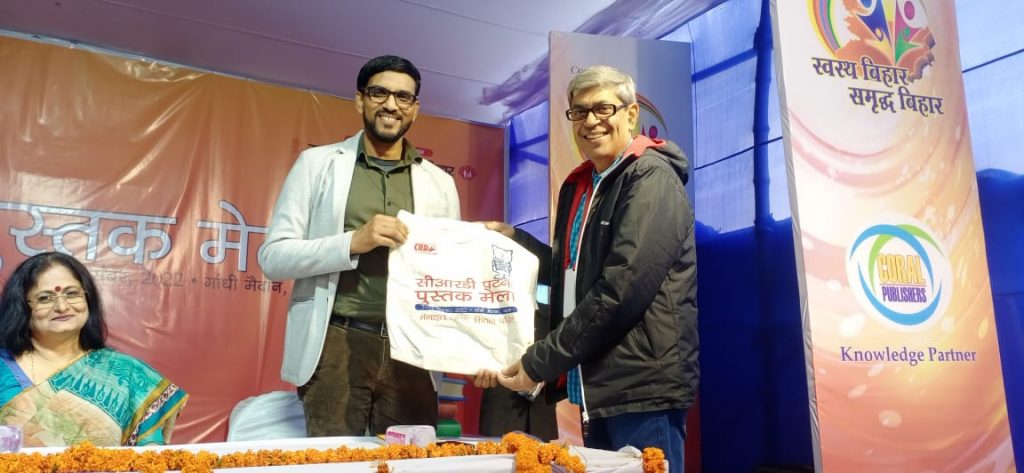 Earlier, all the three speakers were felicitated by CRD's Ratneshwar ji with a bag of Patna Book Fair. The programme was conducted by Jyoti Sparsh. Hundreds of book and literature lovers including Upendranath Pandey, Rashmi Gupta, Raj Kanta, Chandan Dwivedi were present in the audience gallery.
Latest News= https://happenrecently.com/