Uddhav Thackeray takes out march in Mumbai to protest Governor Koshyari's statement
Mumbai: Shiv Sena uddhav Balasaheb Thackeray, Nationalist Congress Party and Congress-led Maha Vikas Aghadi alliance took out a protest march in Mumbai over the alleged controversial statement of Maharashtra Governor Bhagat Singh Koshyari.
Recently, Koshyari had reportedly described Chhatrapati Shivaji Maharaj, the founder of the Maratha Empire, as an old-fashioned ideal at an event. Koshyari's remarks have been triggering a series of protests by opposition parties in the state. On Saturday, former Chief Minister Uddhav Thackeray and NCP chief Sharad Pawar reacted sharply to Koshyari.
Uddhav Thackeray said that after a long time, such a big front of Maha Vikas Aghadi has been seen. We will not tolerate the insult of Maharashtra's self-respect, no matter what we have to do for it. We need to remove the Governor of Maharashtra. Thackeray said those who insult Chhatrapati Shivaji Maharaj are hypocrites and have no right to live here. They have come to defame Maharashtra.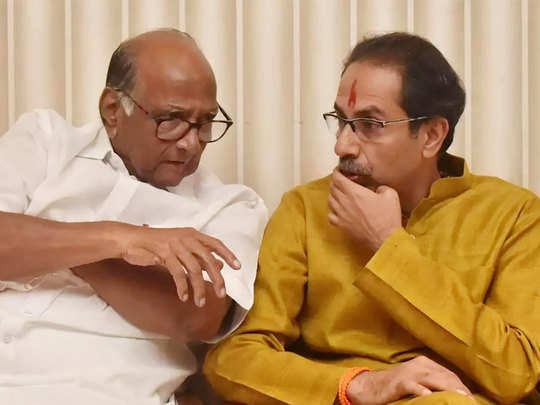 Ncp chief Sharad Pawar said, "We are all one for the honour of Maharashtra. We will not tolerate people insulting Maharashtra. The people of Maharashtra will not tolerate the insult of Chhatrapati Shivaji Maharaj at all. He said those living in Maharashtra who cannot respect the state and its brave men need to be removed from here immediately.
Latest News= https://happenrecently.com/