Just as the central government has built grand religious corridors in Varanasi, Ayodhya and Ujjain, a similar corridor is likely to be built in Rajasthan. This corridor will be built in Malaseri Dungri, the famous place of Lord Devnarayan in Asind, Bhilwara, Rajasthan. It is being told that the Ministry of Culture of the Central Government is making preparations for this. Prime Minister Narendra Modi will be visiting The Indian Express on January 28 to mark the 1111th birth anniversary of Lord Devnarayan. He is likely to announce the Devnarayan Corridor in his meeting.
It is being told that this corridor will be built by including the main temple of Lord Devnarayan at Malaseri Dungri. For this, a museum will also be built in the surrounding area, where the biography of Lord Devnarayan and his historical evidence present in the area will be displayed. At the same time, a light and sound show site will also be built, where the show will run about the temple and the corridor. Let us tell you that the fair is also held twice a year at this place.
After the construction of the religious corridor here, the movement of tourists will increase further. In such a situation, a fair venue will also be built there. There is also a lake near the dungri on which the present main temple is located. Which will be given the form of a grand lake with walkways from all sides. So that there is also a new attraction for the tourists coming here.
A katha auditorium will also be built here, where the story of Lord Devnarayan will continue. A team from the Ministry of Culture will visit Varanasi and Mahakal corridors and interact with experts in tourism and architecture and seek their opinion.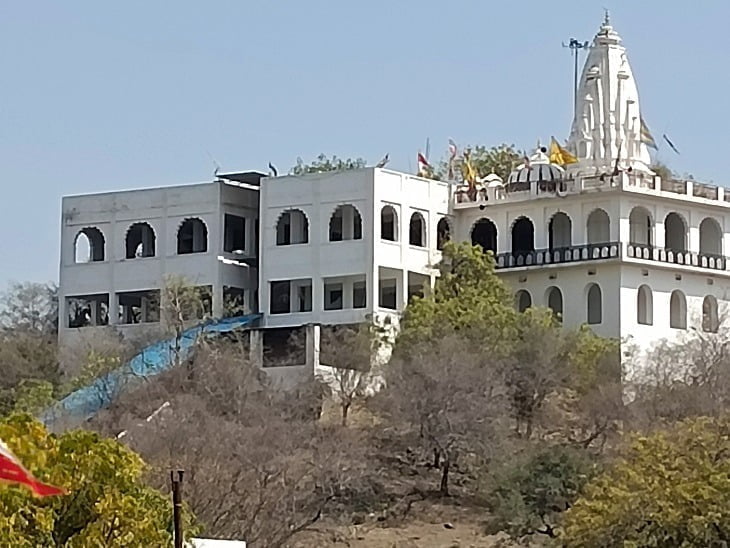 Malaseri Dungri is a plateau-deciduous site in the Asind region of Bhilwara. There is also a River Called Khari near it. There were fierce wars in this region like Mahabharata, which are mentioned in regional folk songs and literature of Gurjar society. It is believed that Lord Devnarayan appeared here in a lotus flower. At present there is his temple on the same Malaseri Dungri.
Latest News= https://happenrecently.com/