SURAJ SONI, BIJOLIYA: PROMOTER OF FINE PAINTINGS
Young and energetic Suraj Soni is a man of many parts, Director, Chitralaya (a house of fine art paintings) an artist in his own right and a big collector and promoter of fine paintings.
​A native of Bijoliya in Bhilwara district, he had his school education in Vidya Bhawan School, Udaipur and did his B.Com. from Rajasthan Vidyapeeth. Then he went to Ahmedabad for a two year course in French language at Alliance Francaise.
​His grandfather was a Jeweller who worked for the royal family of Bijoliya and painted innovative intricate designs for jewellery. He taught sketching to his son Om prakash. The later has become a reputed artist. He has a rich collection of paintings of different schools of paintings like Bundi, Kota, Deogarh, Mewar and Mughal that are hundreds of year old. Some of his collections are in big places like that of Anil Ambani, Royal families like Shreeji Arvind Singh Mewar, Udaipur, Auction Houses, Paris. He is a specialists in restoring old damaged paintings that include those of Raja Ravi Verma sent to him by National Museum. The gallery is visited by a large number of art lovers both Indian and foreigner. He has been honored by different agencies from time to time.
​Suraj Soni has been learning the intricacies of fine art from his father. He took up this profession as colors have always attracted him. Lake City has many objects for painting and there is much scope for artists and art collectors as it is visited by a large number of tourists.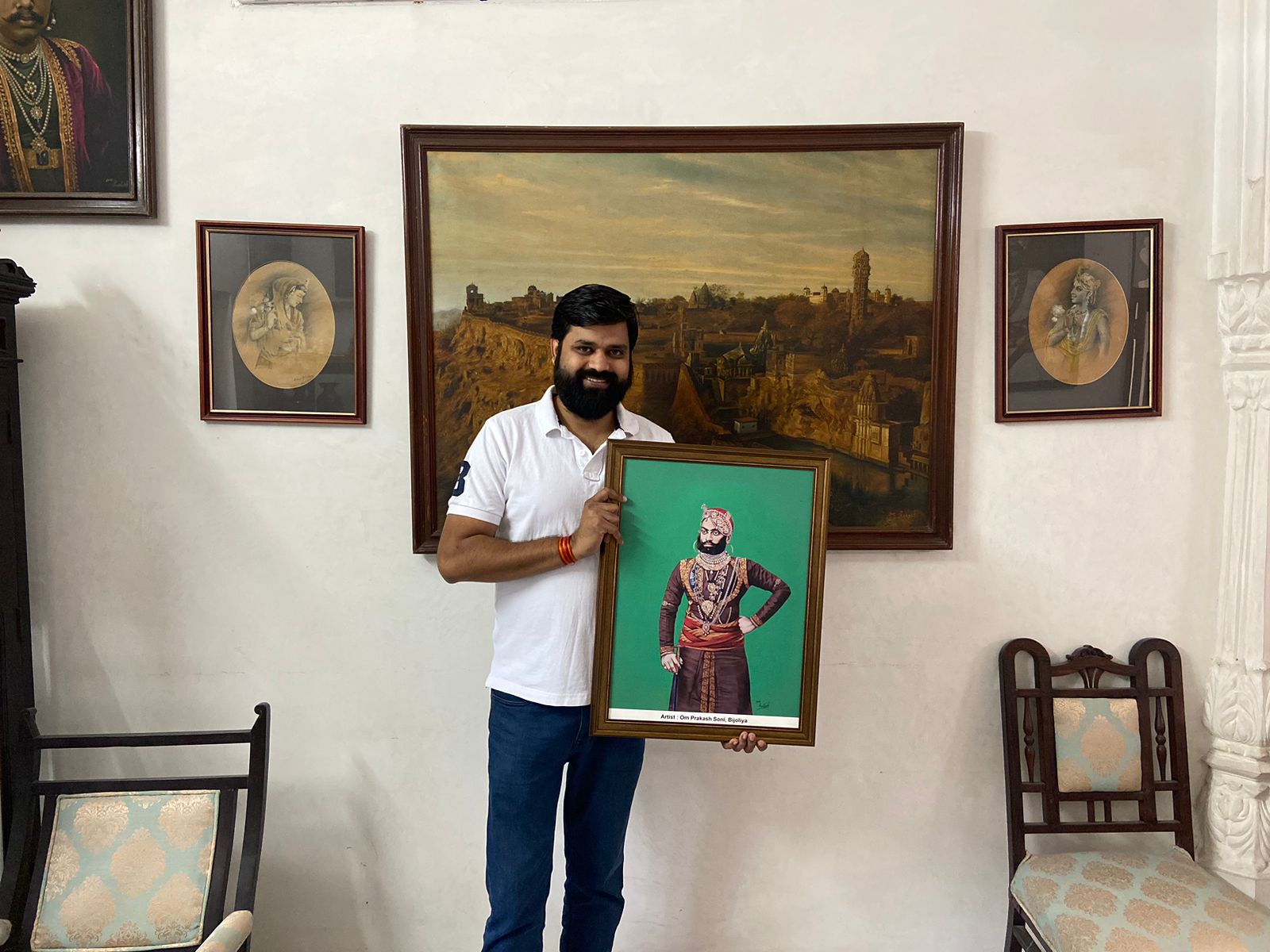 ​The Soni's have taken up a unique project of training of artist through which not only traditional art heritage is being preserved but livelihood is also provided to a large number of families. They also help in selling these paintings at fair price.
​An active social worker, Suraj Soni has adopted children and supports them throughout their education. He takes keen interest in activities related to heritage and is an active member of several organizations. He is an avid reader of literature related to fine arts.
​Udaipurites can be rightly proud of young versatile person like Suraj Soni, Bijoliya.
Latest News= https://happenrecently.com/