Nupur Sharma gets arms licence, threats received for a long time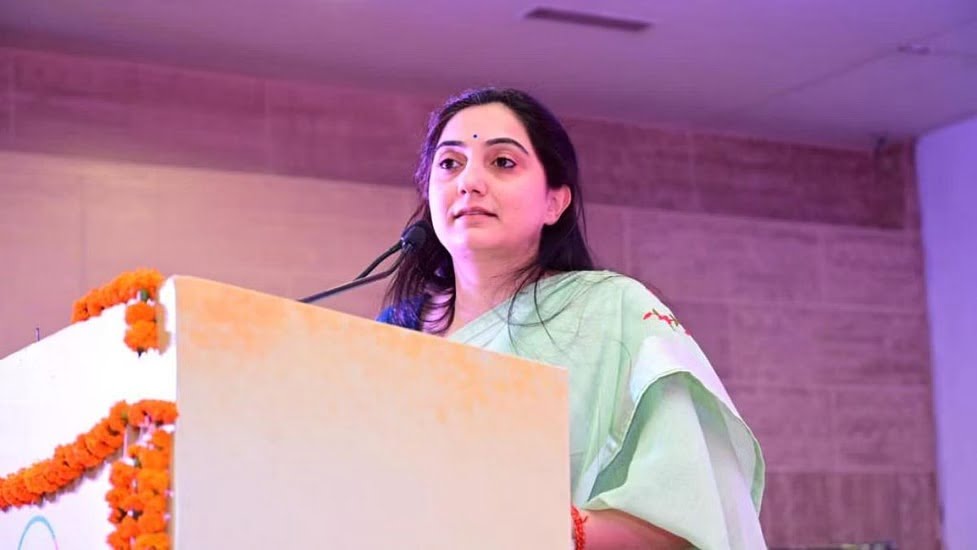 Suspended BJP leader Nupur Sharma has been granted a licence to possess arms. Nupur had been receiving death threats since the Prophet Mohammad controversy. Nupur Sharma had applied for a gun license citing threat to her life. After which he has now got a license to keep weapons.
Former BJP leader Nupur Sharma had allegedly made controversial remarks against Prophet Mohammad on a TV debate in June 2022. After this there was a lot of opposition. Cases were also filed against him in many states and Nupur was constantly receiving death threats. In view of the controversy, the BJP also expelled him from the party. After receiving threats, Nupur Sharma had sought permission to carry weapons for self-defence. After which they got permission.
Let us tell you that more than 10 cases were filed against Nupur Sharma in 8 states. However, the Supreme Court transferred all the cases to Delhi. Nupur Sharma was threatened with 'head to separate' from India as well as abroad over the Prophet Mohammad controversy.
One of the reasons behind the murder of tailor Kanhaiyalal in Udaipur, Rajasthan and chemist Umesh Kolhe in Pune was that they allegedly supported Nupur Sharma. After her suspension from the BJP, Nupur Sharma also withdrew her statement unconditionally.
Latest News= https://happenrecently.com/