Jaipur: A 70-year-old former councillor, Sawai Singh, was shot dead and his 68-year-old friend Dinesh Tiwari was also injured by a group of men at Pushkar in Rajasthan's Ajmer district, police said on Sunday. The sons had been waiting for more than thirty years to avenge their father's death. Saturday's murder was linked to the 1992 Ajmer Blackmail case.
The man who opened fire on Sawai Singh and Tiwari at Banseli village in Pushkar in Ajmer district was the son of Madan Singh, who used to run a weekly newspaper and was reporting about the blackmail scandal. These reports were related to incidents of rape by blackmailing many girls of Ajmer. These reports allegedly led to his murder in 1992.
At that time, the police had registered a case of murder against Sawai Singh, Rajkumar Jaipal, Narendra Singh and others, but all the accused were acquitted by the court. At that time, Madan Singh's two sons Surya Pratap Singh and Dharam Pratap Singh were aged 8 to 12 years. Both of them vowed to take revenge on their father. It is alleged that the duo shot dead 70-year-old former councillor Sawai Singh and injured his 68-year-old friend Dinesh Tiwari in Pushkar after nearly 30 years.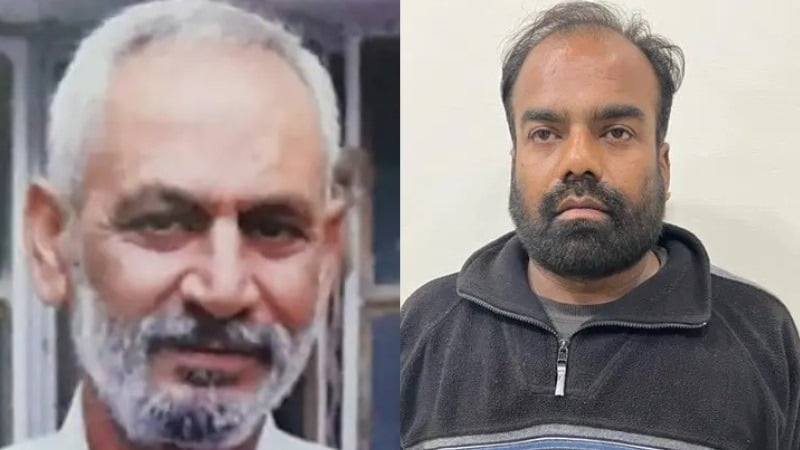 According to the police, the two accused brothers started firing at Sawai Singh, causing injuries to his head and stomach and killing him and injuring his accomplice Dinesh Tiwari. The police have arrested the main accused Surya Pratap Singh and recovered a country-made pistol and three bullets from him. While his brother and an accomplice fled from the spot. Who are being searched.
Latest News= https://happenrecently.com/