Farmers gather in Delhi to press for their demands, including MSP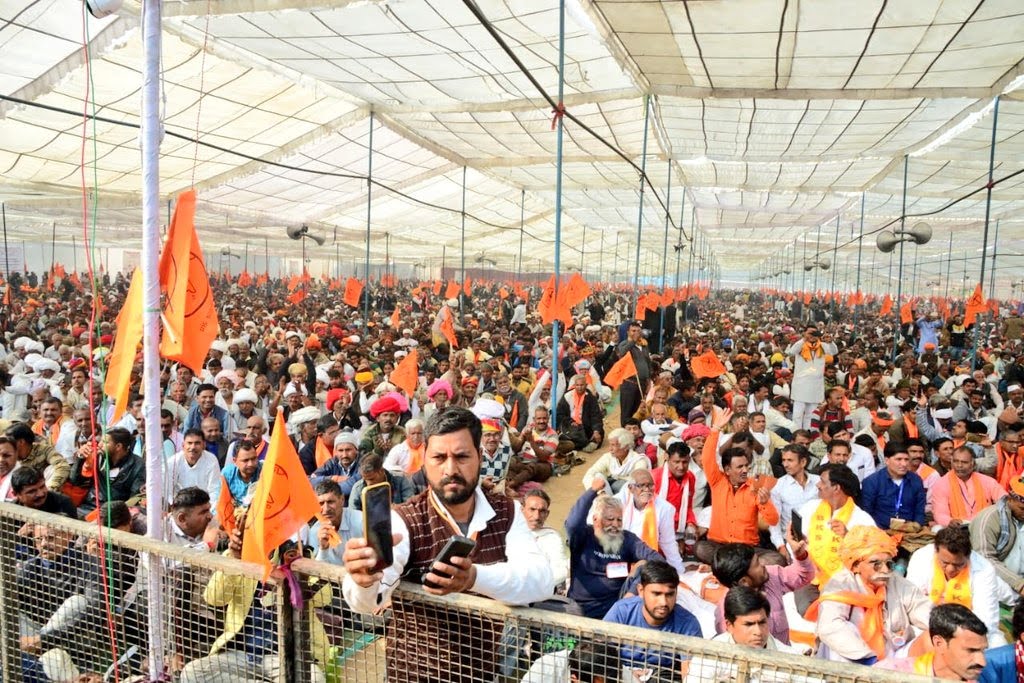 In the capital Delhi, a roar rally is being taken out by the Bharatiya Kisan Sangh. In this rally being held at Ramlila Maidan, the Bharatiya Kisan Sangh has claimed that about 55 thousand farmers from all over the country will unite in the rally. In this rally of Bharatiya Kisan Sangh, some demands will be mentioned from improving the condition of farmers.
Bharatiya Kisan Sangh says that farmers who provide fruits, vegetables, grains, milk etc. are frustrated today due to not getting adequate price for their agricultural produce. Due to this, farmers are forced to commit suicide.
These are the main monges
All agricultural produce should be paid suitable prices, goods and services tax (GST) should not be imposed on agricultural produce, demand for minimum support price (MSP) for the produce, financial assistance given under Kisan Samman Nidhi should be increased, genetically modified (GM) mustard seeds should not be approved.
The import and export policy of the country should be in the interest of the people, farmer's tractor should be excluded from the 15-year policy etc.
Here, due to the rally at Ramlila Maidan, there may be a situation of jam in many areas, for which an advisory has been issued by the Delhi Traffic Police. Traffic police have advised to avoid Maharaja Ranjit Singh Marg, Minto Road, Ajmeri Gate, Chaman Lal Marg, Delhi Gate, JLN Marg, Paharganj Chowk routes. Passengers going to New Delhi Railway Station, Nizamuddin Railway Station and ISBT were asked to leave early due to possible delay in the route. The advisory recommends the use of public transport, especially the metro, instead of your own vehicle.
Latest News= https://happenrecently.com/