Couple romance on the road in Jaipur, video went viral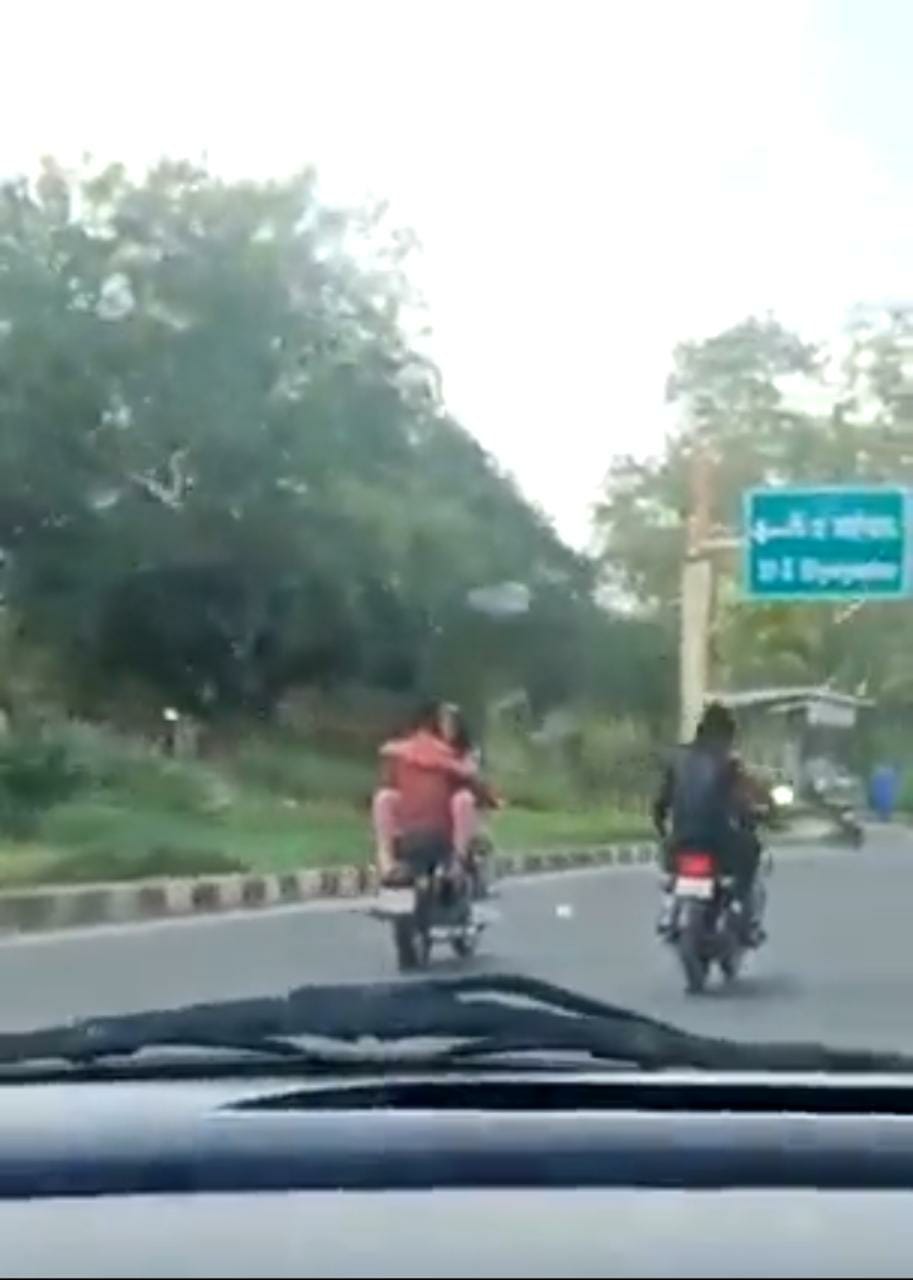 A video of a couple on a moving bike on the streets of Rajasthan's capital Jaipur is going viral. It is seen that the lover has been riding the bike by hugging the girl sitting on his lap. Passengers shot it in mobile. After the video went viral, the police started investigating the couple. They are being searched on the basis of the registration number of the bike.
This video of the young man and the girl is being told from the Jawahar Circle area. On Holi, both are seen sitting on a bullet bike in film style. The young man is riding a bullet bike. The accompanying girl is sitting on the tank of the bike facing backwards. The girl is hugging the young man. After the video came out, people are raising questions while sharing it.
Let us tell you that such an act on the road is a crime. According to section 279 of the Indian Penal Code i.e. IPC, whoever drives or rides a vehicle on a public road in any such rash or negligent manner as to cause danger to human life. The one who does so will be considered an accused. At present, the police is looking for the couple.
Latesh News =https://happenrecently.com/bank-looted-of-rs-10-lakh-in-jaipur/