Bollywood actress Richa's controversial tweet, took a dig at the army, getting a lot of criticism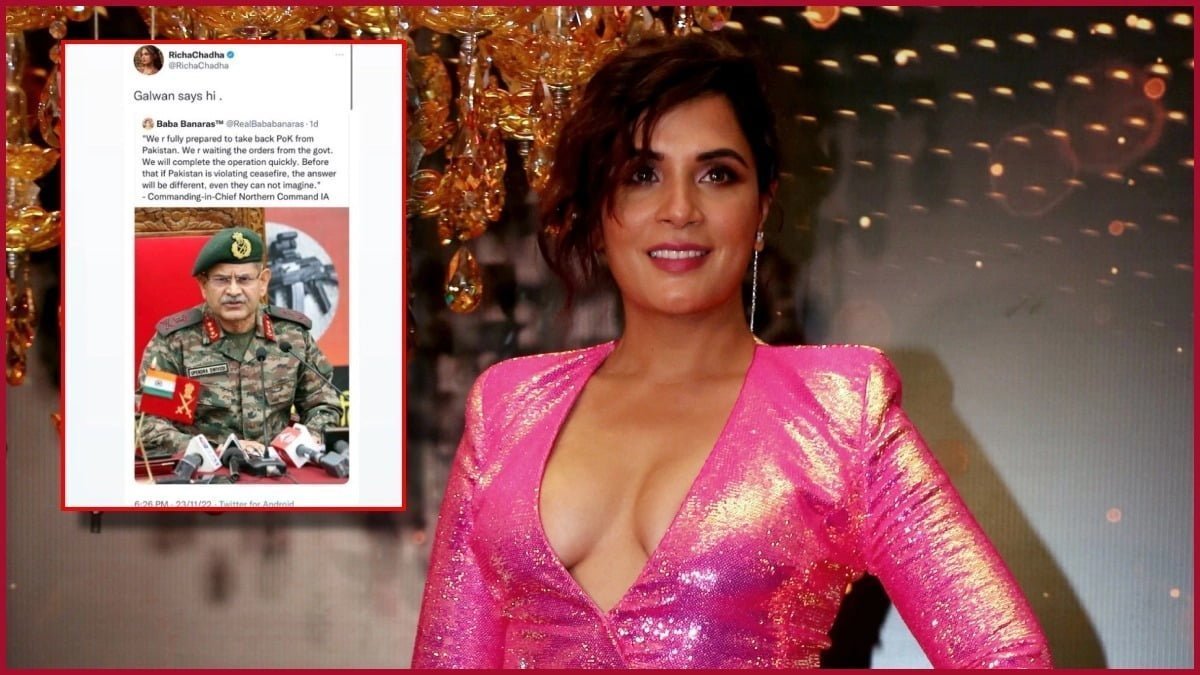 Bollywood actress Richa Chadha has landed in a controversy by tweeting a statement by Lieutenant General Upendra Dwivedi, chief of the Northern Command of the Indian Army. The actress has been accused of making fun of the army. The actress' tweet has drawn criticism from all quarters. From his tweet, it seems as if he has been told about the withdrawal of PoK by the army. In such a situation, people criticized Richa fiercely. Richa has been making controversial tweets before. But now, the time crossed the limit and targeted the army.
Bjp leader Manjinder Singh Sirsa has asked the Mumbai Police to take action against Richa Chadha. At the same time, film actor Ashok Pandey has filed a police complaint against Richa Chadha. Actor Akshay Kumar also expressed grief over Richa Chadha's tweet and wrote that if there is an army, then we are.
In fact, actress Richa Chadha shared a tweet made from a Twitter account named Baba Banaras and wrote, "Galvan hi keh hai." We are waiting for orders from the government. We will complete the operation soon. Before that, if Pakistan is violating the ceasefire, the answer will be something else, which they cannot even imagine.
"A parliamentary resolution on the subject already exists, so nothing new is there, it is part of the parliamentary resolution," Army's Northern Command chief Lt Gen Upendra Dwivedi had said on Tuesday (November 22) when asked about PoK. As far as the Indian Army is concerned, the Indian Army will follow any order given by the government and whenever such orders are given, we will always be ready for it.
Latest News=https://happenrecently.com/