Army Cheetah chopper crashes in Arunachal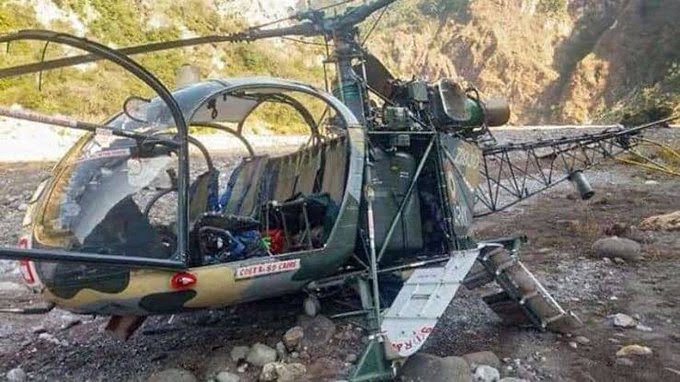 Indian Army's Cheetah helicopter crashed in Arunachal Pradesh on Thursday. According to reports, the helicopter has crashed in Mandla Hills area. It was carrying officers of the rank of lieutenant colonel and major. The operation is being conducted to find the officers.
According to reports, a Cheetah helicopter of Army Aviation was on an operational sortie near Bomdial in Arunachal Pradesh. Meanwhile, at 9:15 am, its contact with air traffic control was lost.
According to the Arunachal Pradesh Police, at around 12.30 pm, villagers of Bangjalep, Dirang police station informed that a helicopter had crashed. After which search and rescue teams of Army, SSB and Police left for the spot. However, no photos have surfaced yet as there is no signal in the area. At the same time, visibility is also 5 meters due to fog. In such a situation, the search operation is being conducted.