Ruckus in Rajasthan Assembly, three MLAs expelled for a day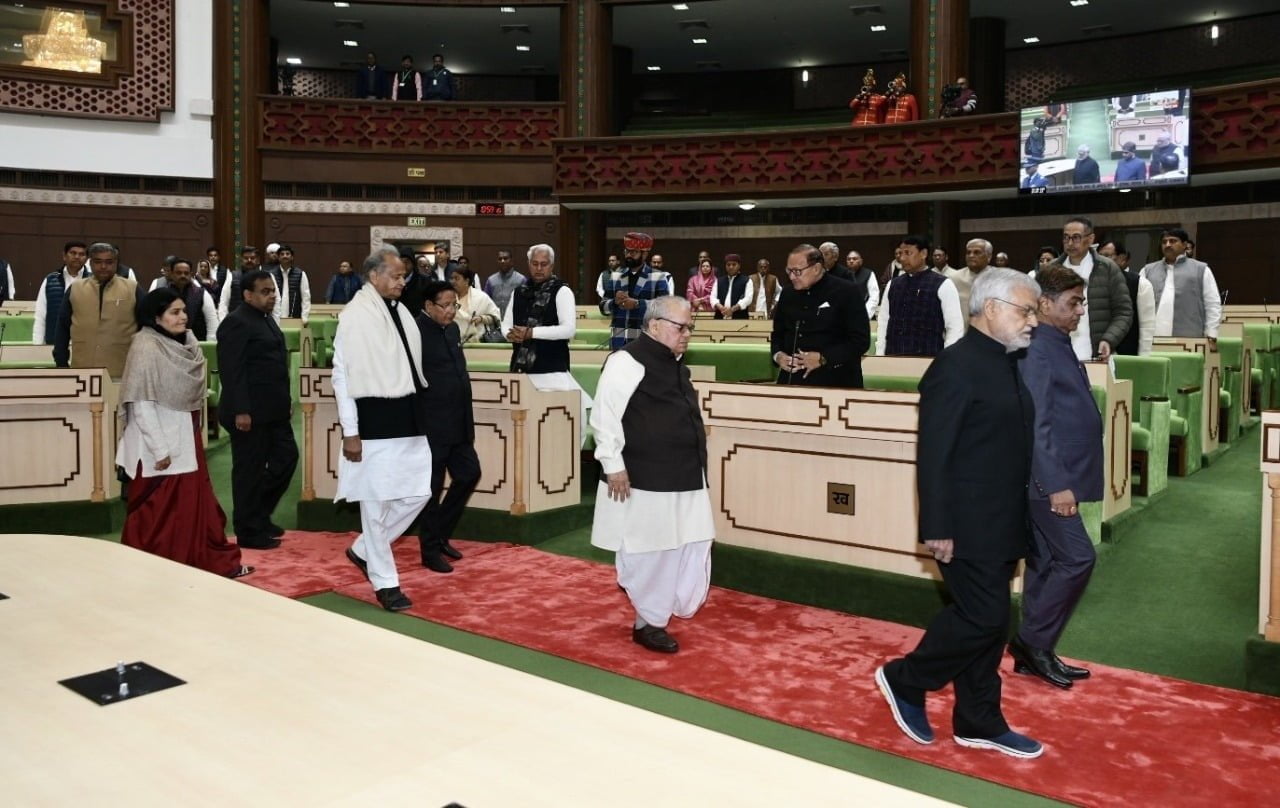 The budget session of the Rajasthan Assembly has begun with a ruckus. The BJP MLAs created so much ruckus over the paper leak in the Assembly that the Governor left the address midway and got up and left. Speaker CP Joshi expelled three RLP MLAs from the House for a day as the ruckus continued even after the house resumed its proceedings.
In fact, as soon as the Governor's address started in the House, BJP MLAs started creating ruckus raising the issue of paper leak. As soon as the Governor started reading the address, leader of the opposition Gulabchand Kataria stood up. Gulabchand Kataria said that the papers of examinations are constantly being leaked in Rajasthan. The future of the youth is being compromised. You have the responsibility to protect the Constitution, how will it work like this? After this, BJP MLAs came to the well and started shouting slogans and creating ruckus.
Bjp MLAs waved placards demanding a CBI probe into the paper leak case. Here, the Governor started reading the address for 21 minutes amidst the uproar of the opposition, but due to the ruckus, he could not read it completely and left midway. However, the Governor's address was deemed to be read. After this, the Governor left the Assembly.
Let us tell you that like last time, this time too, the budget session has started with an uproar. Last year too, the issue of paper leaks was doing the rounds during the budget session. This time too, the issue of paper leak is the main one. After the Governor's address, when the House started functioning, the ruckus continued on the paper leak. Meanwhile, the ruckus of BJP MLAs stopped, but the three RLP MLAs continued the ruckus. RLP MLAs Pukhraj Garg, Narayan Beniwal and Bawri carried placards demanding a CBI probe into the paper leak.
On this, the Speaker asked the three MLAs to sit down, but even after this, the sloganeering continued. Angered by this, the Speaker expelled the three MLAs from the House for the whole day today. The three RLP MLAs were called to marshals and asked to be thrown out of the House.
Latest News= https://happenrecently.com/