Priyanka Gandhi said from the stage, power tried hard but could not buy Rahul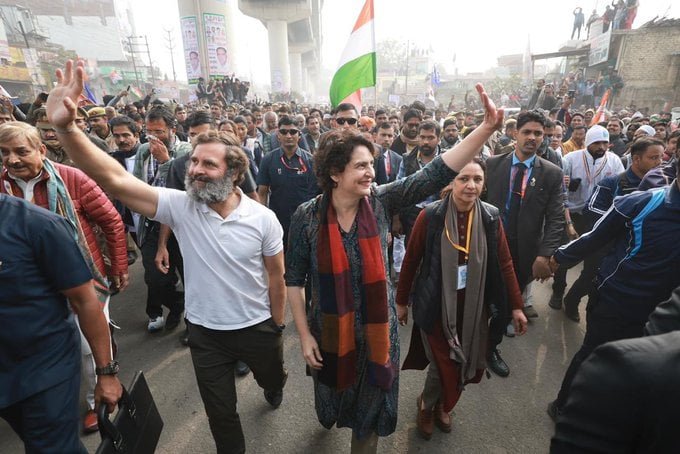 The Congress' Bharat Jodo Yatra reached Uttar Pradesh on Tuesday after a nine-day break. Priyanka Gandhi gave a warm welcome to brother Rahul Gandhi in Ghaziabad. Rahul Gandhi was seen moving forward with his hand on Priyanka's shoulder. On the stage at loni border, sister Priyanka described brother Rahul as a warrior.
Priyanka Gandhi said, "My elder brother… Look here, i'm most proud of you. There was a lot of power. The government spent thousands of crores of rupees to malign their image, but they were not afraid. Agencies were imposed on them. They are warriors… They are warriors. Priyanka further said, "Adani-Ambani bought big leaders. Bought the country's government property. I bought the country's media, but couldn't buy my brother. You can't buy. "
Earlier, Priyanka Gandhi said from the stage, "Someone was asking me that your brother does not feel cold? Aren't you afraid of their safety? My answer is that they are wearing the armor of truth. God will keep them safe. Priyanka said that everyone should go together. Let's carry the message of unity, goodwill, love. After this, both greeted the people.
Before starting the yatra in UP, Rahul Gandhi visited Hanuman ji in Delhi. The Bharat Jodo Yatra resumed on Tuesday after a nine-day break. Congress leader Rahul Gandhi is going to walk about 130 kilometers in 3 days in UP. During this time, the yatra will pass through three districts of UP, Ghaziabad, Baghpat and Shamli. It will cover 11 assemblies.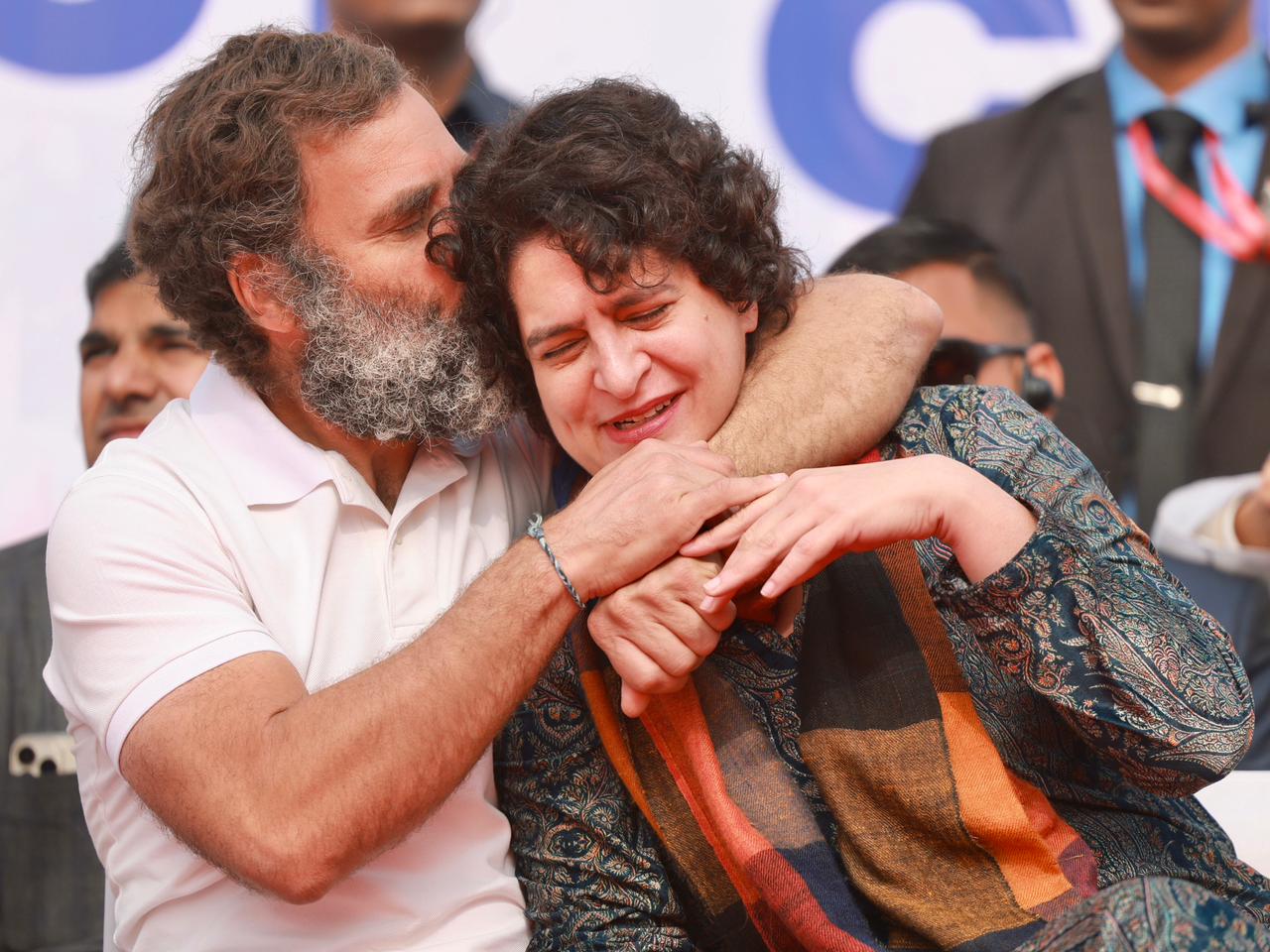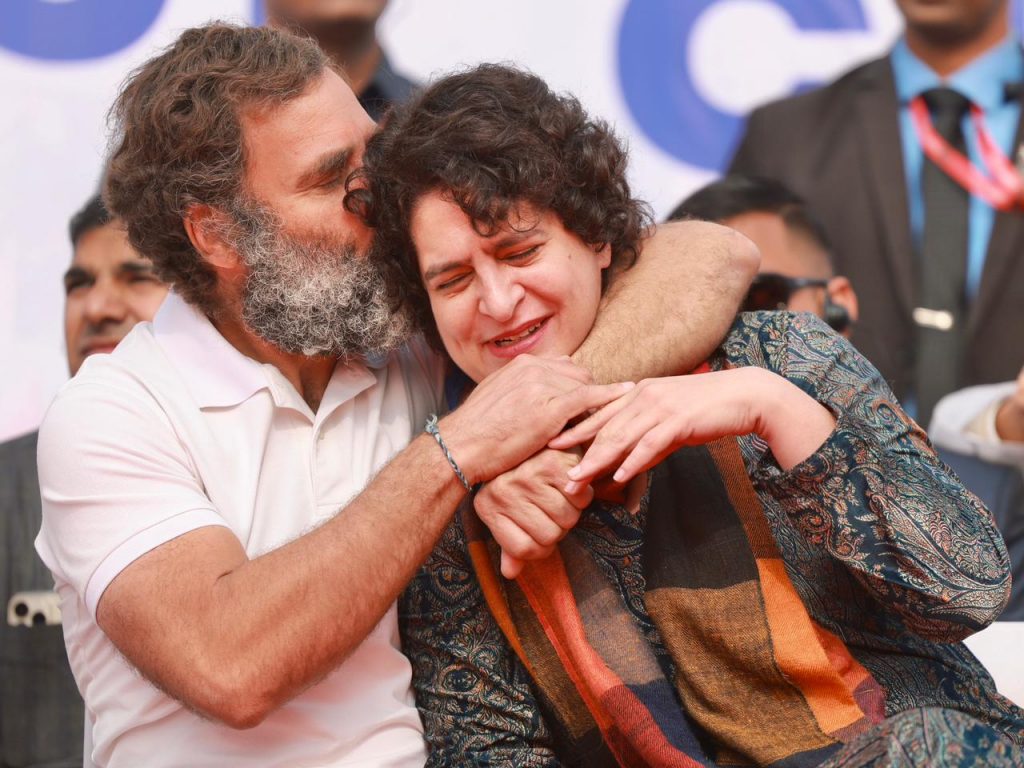 At the same time, Rahul Gandhi and Priyanka returned to Delhi in the same car after walking about 6 kilometers in Ghaziabad. Rahul and Priyanka Gandhi returned to Delhi via Khajuri Pusta Road. According to the UP Congress, Rahul Gandhi's target of walking today was 25 kilometers. Rahul Gandhi has walked 25 km, including Delhi and Ghaziabad. Now on Wednesday morning, he will join the yatra again from Mavilan in Baghpat.
Latest News= https://happenrecently.com/