PM Modi inaugurates 17th Pravasi Bharatiya Divas convention in Indore
Prime Minister Narendra Modi on Monday inaugurated the 17th Pravasi Bharatiya Divas convention in Indore, Madhya Pradesh. During this, PM Modi also addressed the program. The Prime Minister also urged the nrIs to visit the Narmada river, the recently developed Mahakal Lok and other places in Madhya Pradesh.
Prime Minister Narendra Modi said that this Pravasi Bharatiya Divas conference is being held on the soil of Madhya Pradesh, which is called the heart region of the country. The water of Maa Narmada in Madhya Pradesh, the forests here, tribal tradition and spirituality here will make your journey unforgettable. "NrIs are brand ambassadors of India and their role is diverse. You are all brand ambassadors of 'Make in India', yoga, handicrafts as well as Indian millets. Today, the whole world is looking towards India.
Pm Modi said that for us, the whole world is our country, human beings are our brothers and sisters, on this ideological foundation, our ancestors shaped the cultural expansion of India. "We started the extraordinary tradition of global trade centuries ago. We went across the seemingly limitless seas. India has shown how business relations between different countries, different civilizations can open the way to shared prosperity.
Prime Minister Narendra Modi said that when people from different provinces and different regions of India meet in any one country of the world, there is a pleasant feeling of 'Ek Bharat, Shreshtha Bharat'. When the most peaceful, democratic and disciplined citizens are discussed in different countries of the world, the Indian pride of being the Mother of Democracy increases further. The PRIME Minister said that when the world assesses the contribution of these overseas Indians, it also hears the voice of 'Strong and Capable India'.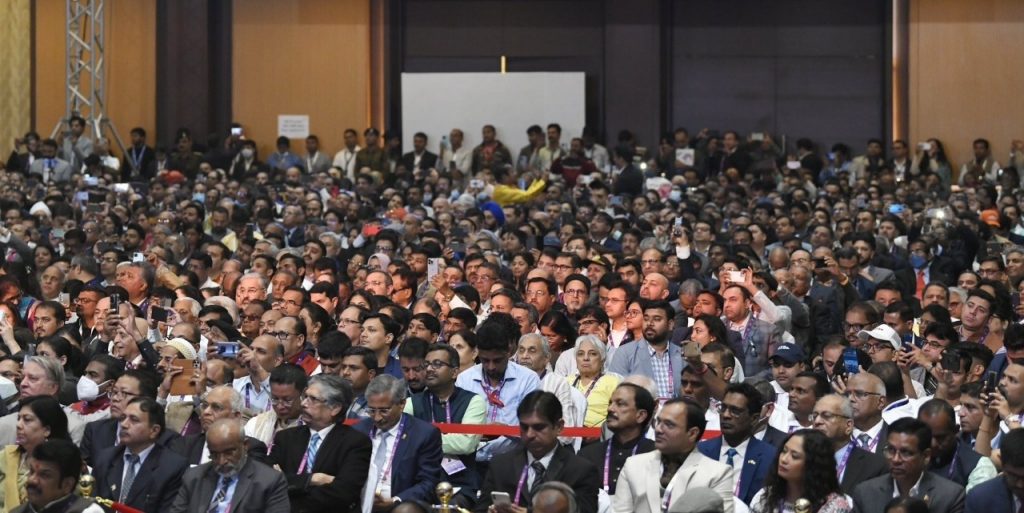 Referring to the G-20, PM Narendra Modi said that this year India is also chairing the G-20 group of the world. India sees this responsibility as a huge opportunity. For us, this is an opportunity to tell the world about India. This is an opportunity for the world to learn from India's experiences. Pm Modi said that today India has a large number of capable youth. Our youth have the skills and the passion and honesty required to work. This 'skill capital' of India can become the engine of growth of the world.
Latest News= https://happenrecently.com/