Scooty-borne woman shot at in Jaipur over 'dispute' over marriage in another religion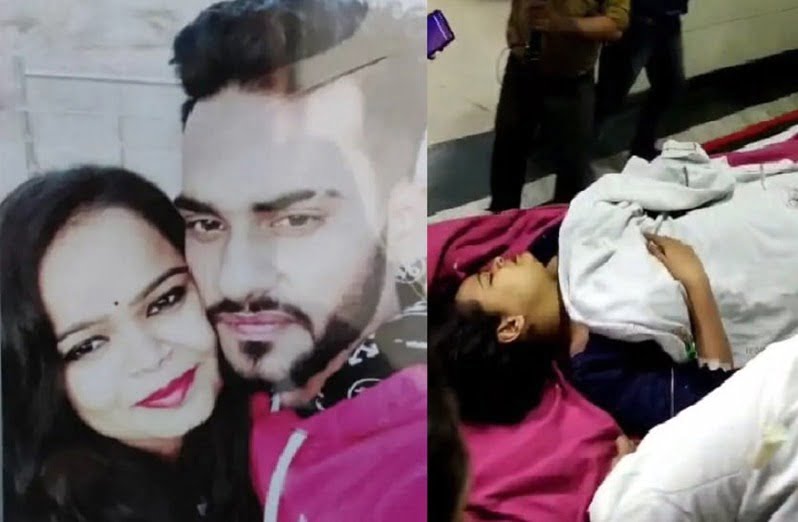 Jaipur: A 26-year-old woman was shot at by two youths in Rajasthan's capital Jaipur on Wednesday morning. The woman was shot in the back and her condition is said to be critical. The incident took place in Murlipura police station area. It is being told that 26-year-old Anjali has been shot in the middle of the road by two bike-borne youths for marrying into another religion. After being shot, the girl fell unconscious on the road. He was immediately admitted to Kanvatia Hospital but was later referred to SMS Hospital. The woman is undergoing treatment at the trauma centre.
This is the whole matter
According to the information, the woman Anjali is a resident of the street near Pallavi Studio in Murlipura, Jaipur. At 10 am on Wednesday, she left home to go to work. Meanwhile, at a distance from the house, at around 10.30 am, he was attacked by two youths. Her husband Abdul said that she works at an Ayurvedic shop. They had a court marriage a year ago. His family was against it. In such a situation, his elder brother Abdul Latif and partner Riyaz Khan were harassing him. Abdul had also complained to the Sadar police station. But no action was taken, it is a result of that. Abdul says that if the policemen had put pressure on them, this incident would not have happened today. Abdul said Anjali feared murder since her marriage. For this, we had also demanded security in the court.
In this case, the police say that the accused will be caught soon.
Latest News= https://happenrecently.com/