In the last 24 hours, 201 corona cases have been reported in the country, more than 3 thousand active cases have been reported.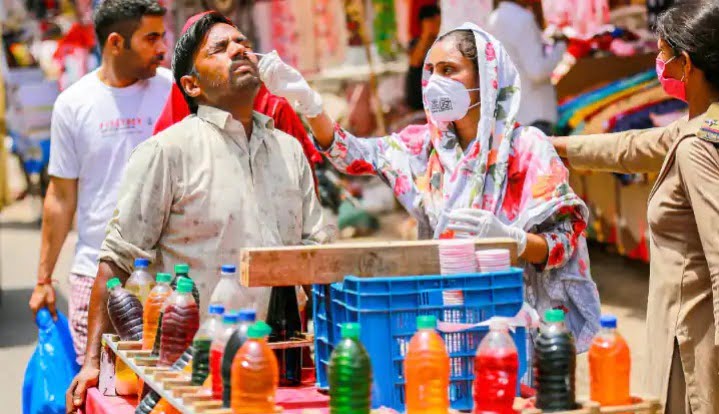 With 201 new cases of Covid-19 reported in India, the total number of infections in the country has reached nearly 4.5 crore, while the number of active cases has increased to 3,397. According to the Union Health Ministry data till 8 am on Saturday, the number of people who lost their lives to infection in the country has increased to more than 5 lakh 30 thousand after one death case was reported in Kerala.
According to the ministry, the daily positivity rate has been recorded at 0.15 per cent and the weekly rate at 0.14 per cent. A total of 90.97 crore samples have been tested for covid-19 detection. Of these, more than 1 lakh 36 thousand samples have been tested in the last 24 hours. The number of active cases comprises 0.01 per cent of the total infections, the data stated. At the same time, the recovery rate from Kovid-19 has been recorded at 98.80 percent. In the last 24 hours, there has been an increase of 17 cases in the number of active patients of Kovid-19.
According to the data, 220.4 crore doses have been administered so far under the nationwide COVID-19 vaccination drive in India. Significantly, the number of corona virus infections in India increased to more than 20 lakh on August 7, 2020, 30 lakh on August 23, 2020 and more than 40 lakh on September 5, 2020. The total number of infections had crossed 50 lakh on 16 September 2020, 60 lakh on 28 September 2020, 70 lakh on 11 October 2020, 80 lakh on 29 October 2020 and 90 lakh on 20 November.
On December 19, 2020, these cases in the country had crossed 1 crore. On May 4 last year, the number of infected reached 2 crore and on June 23, 2021, the number of infected crossed 3 crore. On January 25 this year, the total number of cases had crossed 4 crore.
Latest News = https://happenrecently.com/