First Week Steady Box Office Collection Of Amitabh Bachchan, Parineeti Chopra And Anupam Kher Starrer Uunchai But Still On Low Levels , Numbers Inside !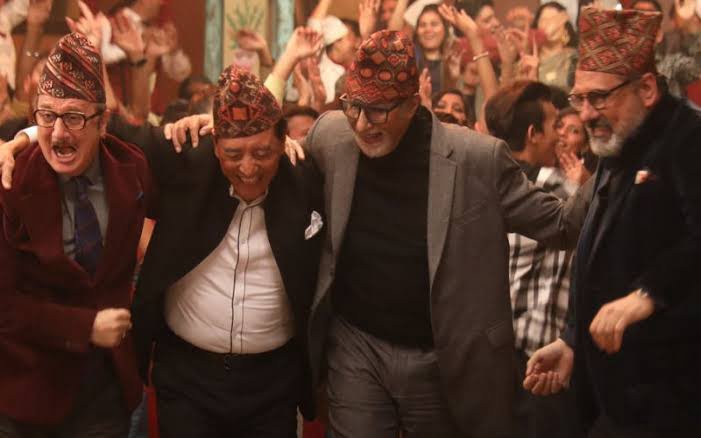 This weekend saw the release of Rajshri's film Uunchai and Hollywood biggie Black Panther, Wakanda Forever. Uunchai has this PR and news going all over that full has limited release like earlier Rajshri's earlier releases in 1990's. And that will ensure some sort of success.
Film managed to attain good advances but still there was nothing extraordinary. Film opened decent but never grew beyond a certain level.
Film collected 1.81 cr nett on day one which is not bad if you consider recent trend. Film needed big jumps over weekend and that's what happened as film jumped by 120% across the board.
Film collected 3.64 cr nett on day two which was big jump. Again film jumped today and collected 4.71 cr nett which was massive growth. As expected, film held well on day four and collected 1.88 cr nett which is a good as Friday. Film added 1.76 cr nett on Tuesday, 1.60 cr nett on Wednesday and 1.40 cr nett on Thursday. This is very good trending though on lower levels.
Film collected total of 16.85 cr nett in week one and now it's certain to stay in cinemas for couple of weeks. Film should end at best 22-25 cr nett lifetime.
Friday – 1.81 cr
Saturday – 3.64 cr 
Sunday – 4.71 cr 
Monday – 1.88 cr 
Tuesday – 1.76 cr 
Wednesday – 1.60 cr
Thursday – 1.45 cr
Total – 16.85 cr
Latest News = https://happenrecently.com/drishyam2/