Amit Shah addresses rally in Karnataka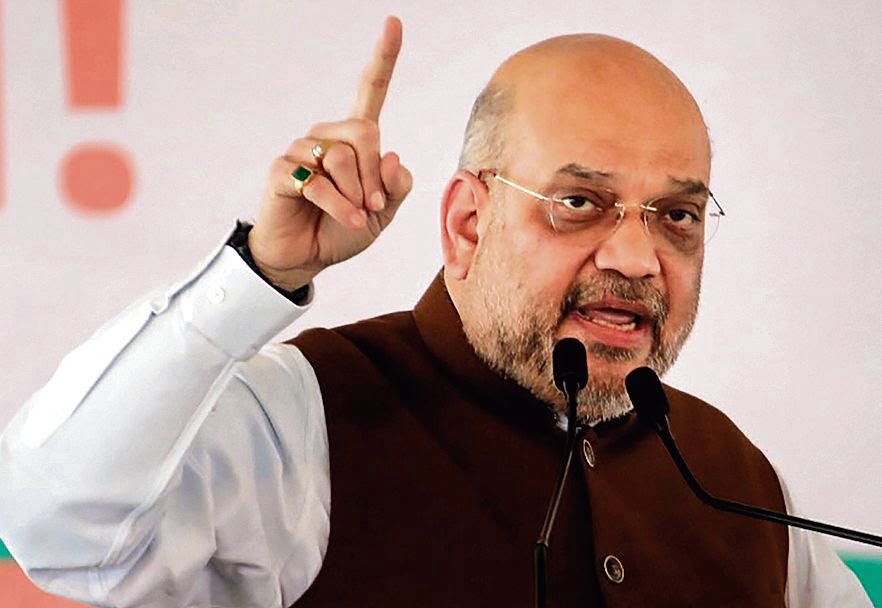 The BJP has intensified preparations for the Karnataka Assembly elections. Meanwhile, On Saturday, Union Home Minister Amit Shah addressed the party's booth president and booth level agent in Bengaluru. During this, he described former CM HD Kumaraswamy as a supporter of PFI and also targeted the Congress. Assembly elections in Karnataka are due in 2023.
Home Minister Amit Shah on Saturday said the Congress comes up with new things during elections as for the congress, power is a tool to indulge in corruption. Whereas for us, power is a means to give happiness to every person in the society. In the year 2022, elections were held in seven states, in five out of seven states, BJP has won an absolute majority. At the same time, the Congress has become clear in six of the seven states.
Home Minister Amit Shah further said that the fight in the Karnataka Assembly elections is between the BJP and the Congress with tukde-tukde gangs. "Here we are not going to have an alliance with anyone. BJP will fight the elections alone. JD(S) is only spreading rumours of contesting elections together with us.
Former Karnataka Chief Minister Siddaramaiah on Saturday slammed Union Home Minister Amit Shah for calling the Congress corrupt, calling him a "political businessman" involving tainted people in the state BJP and took a dig at him.
Latest News= https://happenrecently.com/