Adarsh Swaroop has launched his New Book Lie: Love Is Enough on 30th birthday.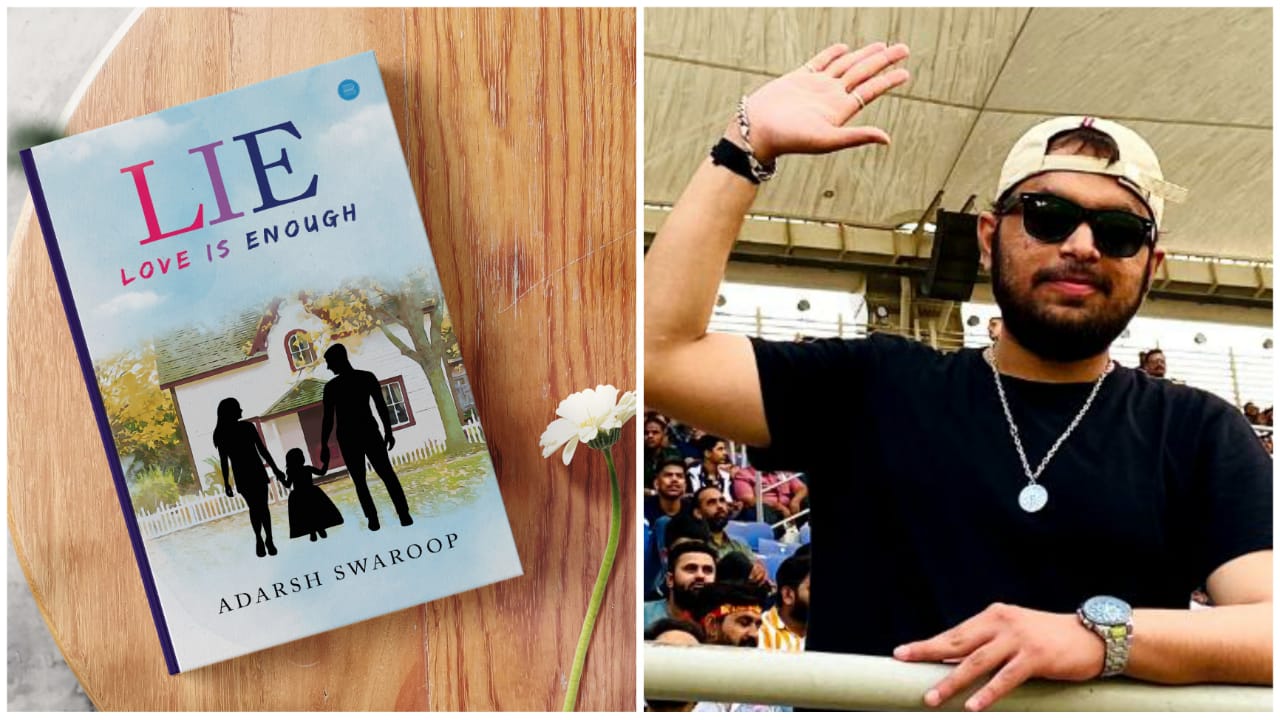 He added "Bhai ka birthday hai gift toh banta ha & Happy New Year to all my fans and wellwishers.
India's beloved Love Guru's author & A Indian Journalist Adarsh Swaroop celebrate his 30th birthday on December 31 this year with the release of a new book set against the Leap Years in 2050. The book titled "Lie:Love Is Enough" will be released officially by the author at meet In a online confrence.
This is the first time Adarsh Swaroop has penned his experiences about his time during lockdown. Evocative, poignant and full of spirit and hope, this book is an absolute classic; a first's edition and a must-have for Adarsh Swaroop" Bluerose Publiser CEO said in a statement during online relasing of Book.Lie : Love Is Enough is the second book of Adarsh Swaroop' first book befikkarr dil is most book selling on amazon with debutant Author This is also a record if u can say he is deserves this achivements If I talking about for his first book this is for lovers that includes Looking for the Befikkarr Dil He described about the sudden change in his circumstances, the efforts he had to make to adjust to a new and very different life with his love.
Now, the" Lie :Love Is Enough" story of the book will deal with 's story as a men in 2050 during flashback Scene is Hero his life love and personal things are dicussion with her doctor.
"In 'Coming Round the agra ', I have dwelt on my schooldays, in particular one memorable year, 2011, during which a lot of things happened to me and around me. The making of friends; the loss of friends; the country's win the world cup after long time. But there was one constant- my love of books, and an inclination for putting things down on paper-and it was this that gave me the confidence and self-belief to take on the uncertainties of living in a changing world.
Be true to yourself,' my father always tell me, 'and if you are true to yourself, you will be true to others'," Swaroop said.
Available on Amazon
Available On Flipcart
https://www.flipkart.com/lie-love-enough/p/itmb048f5c915e92?pid=9789357046572
Available On Google Books
https://play.google.com/store/books/details?id=PR-kEAAAQBAJ
Available on Blue Rose
https://blueroseone.com/store/product/lie-love-is-enough
Latest News= https://happenrecently.com/