Theft at MP's Jaipur residence 30 metres away from police station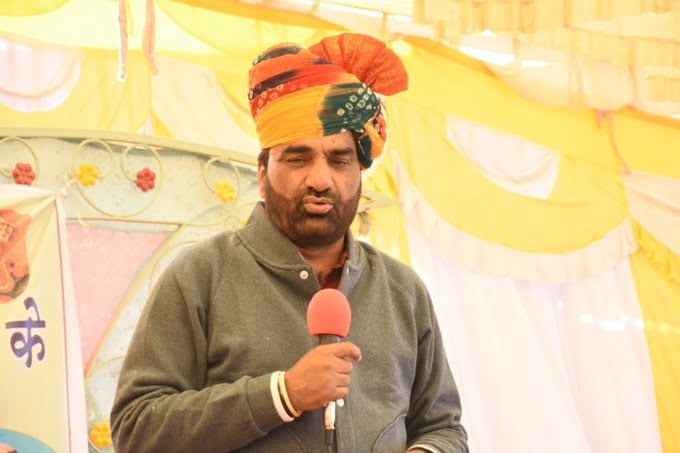 Lok Sabha MP and Rashtriya Loktantrik Party (RLD) supremo Hanuman Beniwal's house has been stolen. Jaipur: The theft at the official residence of Nagaur MP, located a few hundred meters away from the Police Commissionerate of Jaipur, on Thursday afternoon has once again raised questions about the security of the capital Jaipur Police. According to the information, cash, jewellery and antique items worth lakhs of rupees have been found missing from the house.
The incident is said to be just 30 meters away from Jalupura police station in the city. There are official bungalows of MLAs and MPs in this area. After getting information about the incident, MP Hanuman Beniwal has filed a report on Friday morning. The Nagaur MP has also questioned the police by tweeting about the theft incident.
Mp Hanuman Beniwal said in the report that thieves broke the cupboard of the house and stole Rs 1.5 lakh, four gold bracelets, four rings, silver coins, antique items, taps installed in the kitchen and bathroom and even quilts and blankets. The police have registered a case and started investigation.
According to Jalupura police, on receiving information about the incident, a team was sent to the spot. CCTV footage of the area is being scanned. At the same time, the special cell of the district has also been deployed in it.
Beniwal has also surrounded the police officials. Beniwal says his house is 30 metres away from the police station. If the MP's house is being stolen in Jaipur Commissionerate, then what will happen to the common people? Beniwal says that after informing the police, he also informed the ACS Home about the theft at his house. The police have registered a case, but nothing has been done so far.
Latest News= https://happenrecently.com/