Jaipur: A pregnant woman was allegedly murdered for dowry in Jaipur. The in-laws alleged that the woman committed suicide by hanging herself. While the brother of the deceased says that the in-laws, including the husband, have killed and hanged him. The incident took place on Wednesday at Jaisinghpura Khor police station.
A case of murder has also been registered against the in-laws on behalf of the deceased's father Jagdish on Thursday. Police have collected evidence from the spot with the help of FSL team. On Thursday afternoon, the body was handed over to the family after a post-mortem examination by the medical board at sms hospital mortuary.
Police said that the deceased Sonu Saini was married to Madan Saini, a resident of Ramgarh Road Jaisinghpura Khor. Husband Madan works as a sanitary fitting. Sonu, who lives in Susral, was 3 months pregnant. Around 10 am on Wednesday, her in-laws, including her husband, went to work on the farm. From behind, Sonu committed suicide by hanging himself in his room. On returning home at around 2 pm, Sonu's body was found hanging in the room. After this, the body was removed from the trap and kept on the bed. Police have denied that any suicide note was found in the possession of the deceased.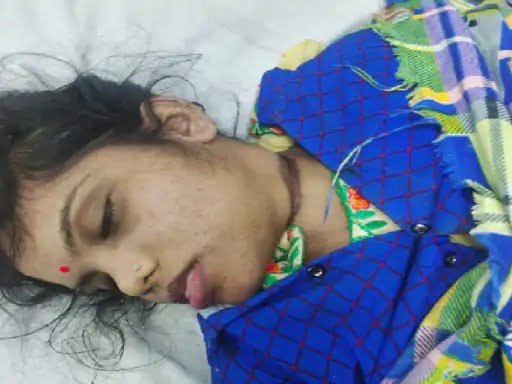 On the other hand, the deceased's brother Manish has alleged that his sister Sonu has been murdered by her in-laws. Sonu has been strangulated to death. The brother says that the body was hanged to show suicide. The deceased's father Jagdish has lodged a dowry death case against the daughter's in-laws, husband, in-laws and sister-in-law.
Latest News= https://happenrecently.com/