Rajasthan CM Ashok Gehlot announces that BPL will get domestic cylinders for Rs 500 from April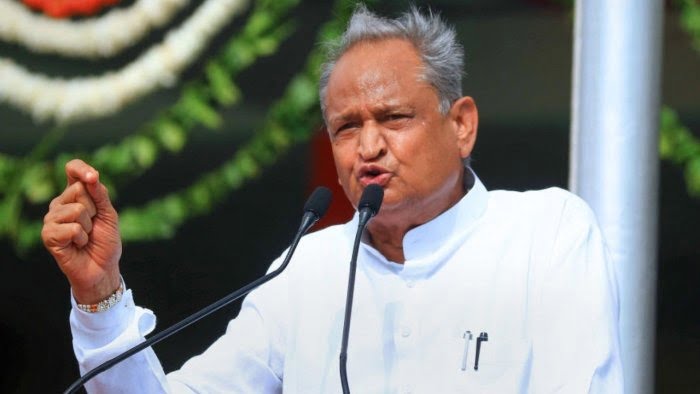 In Rajasthan, people of BPL category will get a domestic cylinder for Rs 500 from April 2023. Chief Minister Ashok Gehlot announced this on Monday. CM Gehlot has said that we are creating a category. People of this category will be given a domestic LPG cylinder of Rs 1,050 for Rs 500. Cylinders will be available in the state from April. Cm Ashok Gehlot announced this at a Congress meeting held in Malakheda, Alwar on Monday.
On this occasion, former Congress National President Rahul Gandhi said that I do not feel bad about BJP people. When I go along the way, they point out and ask what are you doing? I want to answer them that I am opening a shop of love in the market of hate. Let's also open a love shop in the market. "Mahatma Gandhi, Subhash Chandra Bose, Sardar Patel, Ambedkar all opened a shop of love in the market of hate.
During this, Rahul Gandhi praised the congress's plans in Rajasthan. Rahul said that the best scheme for the poor is in Rajasthan. In the state before Rajasthan, people used to say that we have to get a kidney transplant done, there is no money. This does not happen in Rajasthan. I met two people yesterday. When I asked him about his treatment, he said it was done for free. Rahul said that chiranjeevi scheme has alleviated the pain of millions of people, it should be implemented all over the country.
Rahul Gandhi said that children of all BJP leaders, from Amit Shah, go to English medium schools and give speeches that do not learn English. Rahul said that he does not want the poor to learn English. They don't want you to dream big. Get out of the wage.
Rahul Gandhi further said that I am not doing that Hindi should not be read. All the languages of India should be read, but Hindi will not be useful to talk to america, england, japan and the rest of the world, English will be useful. That is why 1700 English medium schools have been started in Rajasthan, but it is less. Every child of Rajasthan should get an opportunity to study English.
Latest News= https://happenrecently.com/