For Ingenebral India Pvt Ltd it is 'Distinction Js Digital Presence'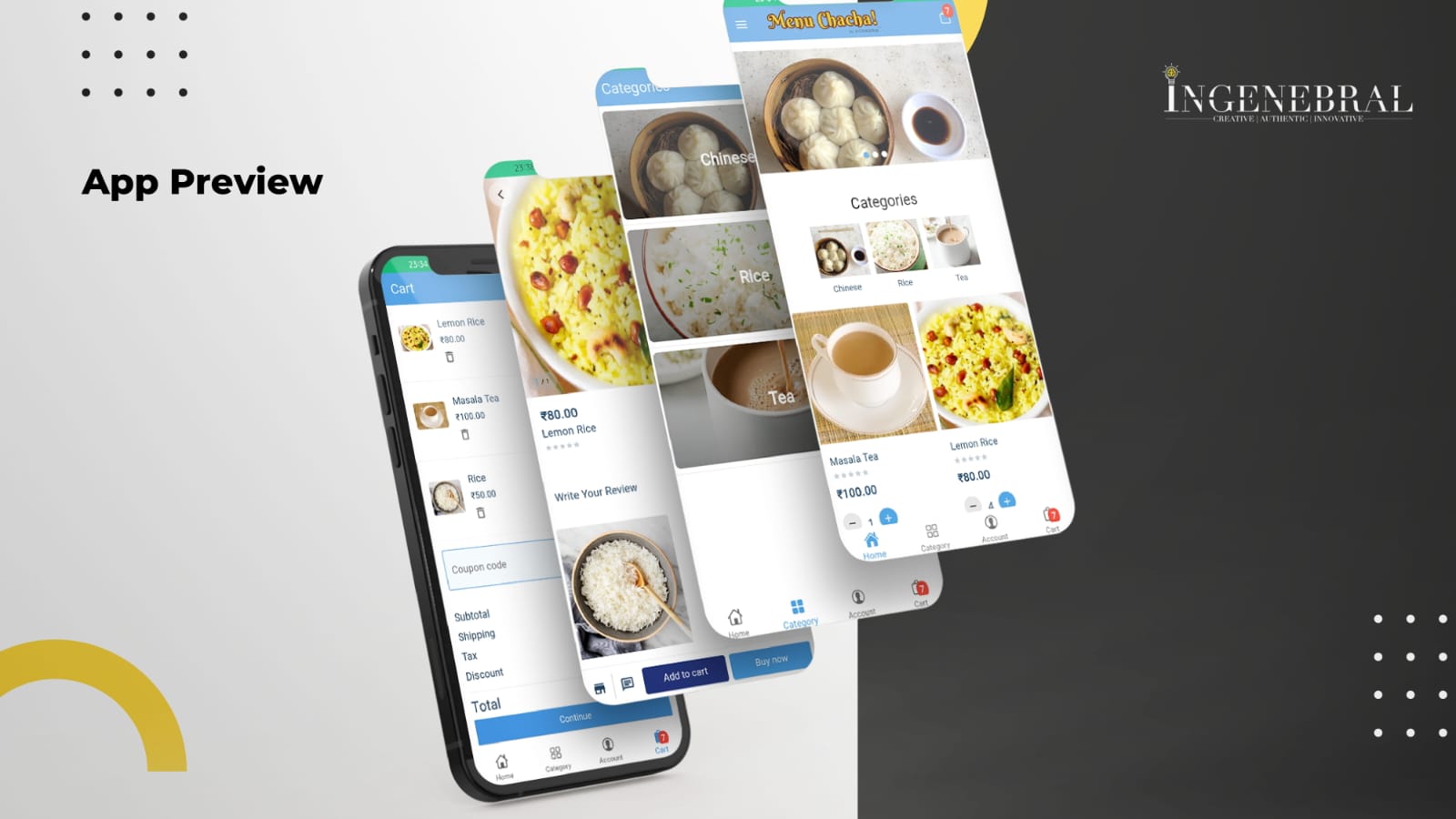 Ingenebral India
The goal of Ingenebral India Pvt Ltd is to help small and medium-sized businesses grow digitally and establish themselves in a crowded market. They seek for clients who have a strong awareness of their needs. They have been established in satisfying requirements in a world where everything is moving to digital platforms. Rishabh Raj and Raj Luxmi, the company's two directors and key management personnel, have both put in a lot of effort to get the business to where it is now.
The distinction among customers that the company's name has made should also be emphasised. Ingenious and cerebral are two terms that are used to form the word ingenious.While cerebral is an adjective for the cerebrum, the region of the brain that provides us the ability to think, ingenuity denotes creativity and minimalism.
As this name best describes, Ingenebral specialises in producing simple and creative work. Their works are self-explanatory. They have always upheld the principle that quality content makes a company or business stand out from the competition. They offer a wide range of services and are considered the best in each one. They offer a wide range of services, including graphic design, audio and video editing, motion graphics, web development, app development, and e-commerce services. They offer services that are incredibly long in scope. They have made every attempt to meet the standard they promise to deliver to their clients as they work to strengthen the digital presence of other firms and industries.In the past, they have handled 37 businesses and given them their special and customised services. They have developed 147 websites and catered to the demands of several clients from a range of industries. The work force, which is incredibly skilled at manufacturing and finishing everything before the deadline, is the reason why Ingeneral has attained all of its greatness and recognition. Their diligence in finishing the work by the deadline has been and continues to be what draws more customers to hire them. It has released its SaaS, which will be useful for supermarkets, eateries, cloud kitchens, cafes, and coffee shops, among other businesses.The entire system is quite well-rounded and offers packages for services like QR Code Ordering, Web View, Android and iOS apps, POS for billing and order administration, and many others.As all of these can be managed from a single dashboard without the need for additional management tools, they come with ease of handling.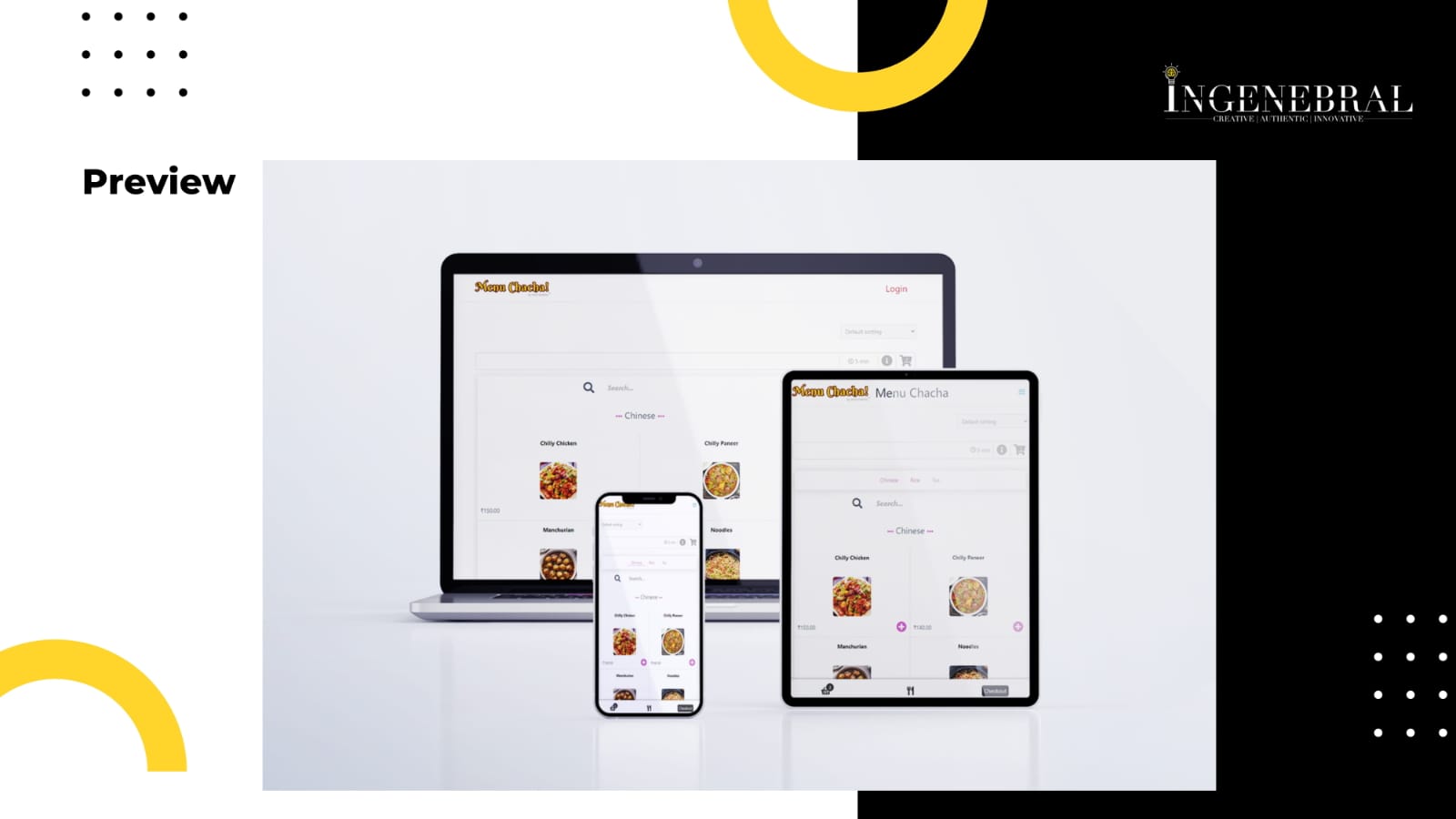 In addition to all the benefits, the online view and mobile apps are AI-powered, increasing the likelihood that customers will place orders and aiding AI in growing the clientele for the company. With their high-quality services, they look forward to meeting the needs of and embracing the start-up market. It has lately been given the name "Menu Chacha," and it is inexpensive for retailers and cloud businesses. The main reason it would be chosen over others is that it may be subscribed to for less than the annual cost of "monthly salary of a single staff."In addition to serving many features like QR Code Order, Dine-in/Takeaway System, Order Status Notification on, Portal/ SMS/ Whatsapp, Delivery Personal Assigning and many more, they claim tremendous impact and evaluation that "Menu Chacha" will bring.
They made the claim that they offer the best hospitality and service. In order to not abandon the customer until the very end, Menu Chacha has developed a helpline email. They have established themselves as industry leaders, and they continue to improve their offerings by putting the needs of the client first.
To connect with them, or to know more, visit;
Website: https://www.ingenebral.in/
Instagram: https://instagram.com/ingenebral
For more content visit: https://happenrecently.com/