Meet Dr Vinit Gupta, a social worker striving to help people live a healthy life for a better India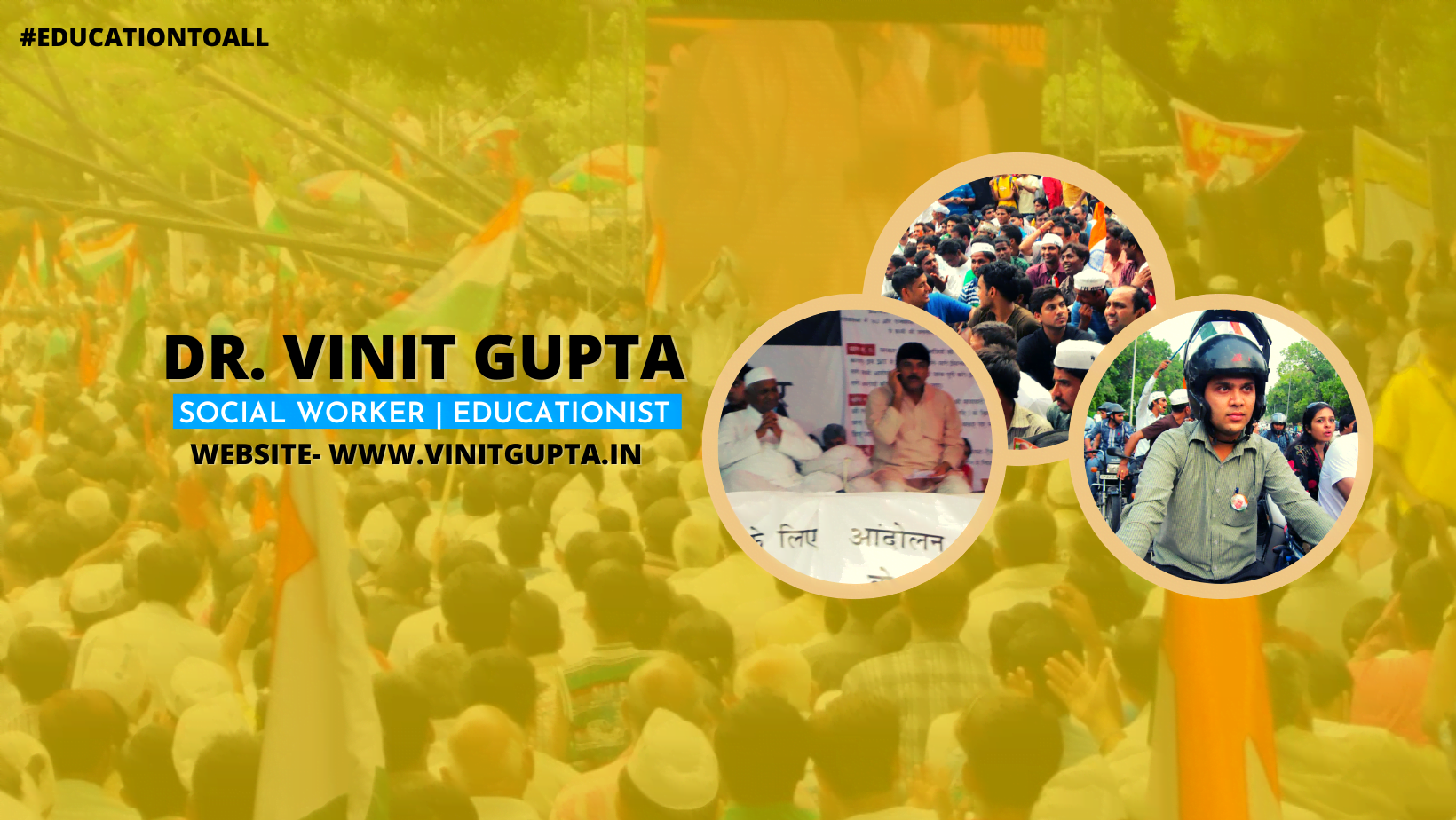 In many respects, the youth of our nation is our greatest source of power. The youth of India have made their mark in nearly every field. While the achievement of some young people is making a roaring noise, the success of many other young people is improving the lives of people around them. Dr Vinit Gupta, a 38-year-old from Delhi, is one of such young prodigies in India who has shown to be a blessing to the underprivileged people of India via his enormous contribution to society.
Dr Vinit Gupta is an Indian social worker and politician, hailing from Delhi. He is a member of the Aam Aadmi Party, a Director at Vika Education Pvt Ltd, a Partner at Varenyam Vidyapeeth, a Chairman of Ishwar Foundation Charitable Trust, a Member of ISKCON Temple Construction Committee Rohini, and a LifeMember of the International Society for Krishna Consciousness.
Dr Vinit grew up in a lower middle class where they lack the finances to help their father and brother. His father died at an age of 42 due to a heart attack and his younger brother died because of a hole in the heart. His family was not capable of taking them to the hospital for medical treatment, and because of this lost his loved ones.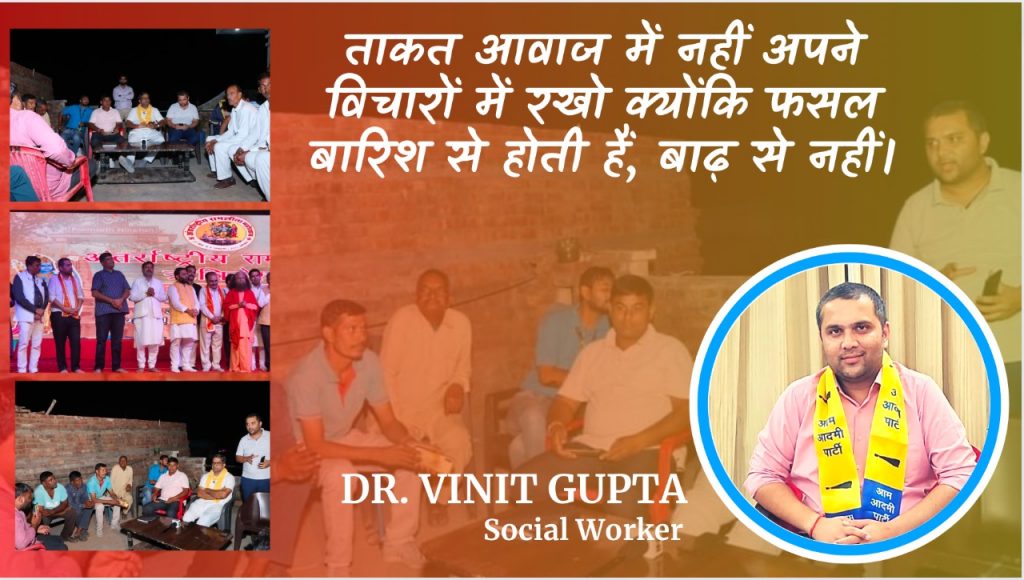 Since he himself faced challenges in getting treatment for family members, he also felt the need to help many others who too subjected to similar difficulties. Thus began his journey of social work. To help others, he decided to become a Medical Professional. He pursues the NDDY Course- a Diploma in Yoga and Naturopathy from the Gandhi National Academy of Naturopathy. After this, he helped those people who were not able to get medical treatment. Gradually, this became his passion and whenever he sees any family fighting for medical treatment due to money, he gives his best to alleviate their problem. He always says, "As a social worker, you can do any kind of work in any field but you have to limit your need and aspirations so that you can help a maximum number of people in that field."
To accomplish his social work, he started an NGO Ishwar Foundation Charitable Trust under which he does not take a penny from anyone who comes to him. He is always ready to provide any kind of service like free treatment from the hospital, providing medicines or consultation, or any other thing, himself bears the expenses. Dr Vinit gives the credit for doing this medical social work to the Chief Minister, his idol Sh. Arvind Kejriwal, whom he is seeing from Anna Andolan till now. Vinit Gupta always tries to follow the footsteps of Arvind Kejriwal, that is, helping people at any cost.
While explaining his idea of social work, Dr Vinit Gupta says, Ishwar Foundation Charitable Trust is a small seed right now, which acts just like a telephone for those who are in need of medical help like hospital admission, medical reference, and doctor advice. I try to help them using my contacts or through visiting hospitals and do not expect anything in return from these people.
He has seen people dying during the pandemic in the last two years due to shortage of beds and medicines, and that's why he always mentions, if he can save at least 10,000 people's lives through Ishwar Foundation, that will be his victory.
Talking about his future plans for Ishwar foundation Charitable Trust NGO, he says, "Nobody can predict your future. As I am not running any corporate or company that must be having very big goals, I am just doing the work that I am passionate about.
My ultimate goal is to return the things back to the society that I have taken from it.
Dr Vinit Gupta does not want those situations that his family has faced due to lack of medical aid and finances, any family should never face the same. That's why he wants to provide medical services to the maximum number of people who comes to his touch but as we all know, human is a social animal and we have some limitations. But the one who breaks all limitations and works diligently and wholeheartedly, definitely reaches the desired heights.
Ishwar Foundation Charitable Trust also works to help widows, orphanages, and elder people who are homeless. The organization undertakes numerous activities and events for pioneering contributions to empowering society. The organization is also spearheading to end of violence against women in India.
Visit:- https://vinitgupta.in
Visit:- https://facebook.com/aapkavinit