Adarsh Swaroop has revealed the cover and a movie-style promo of his new book "Befikkarr Dil" about a Seprated Couple.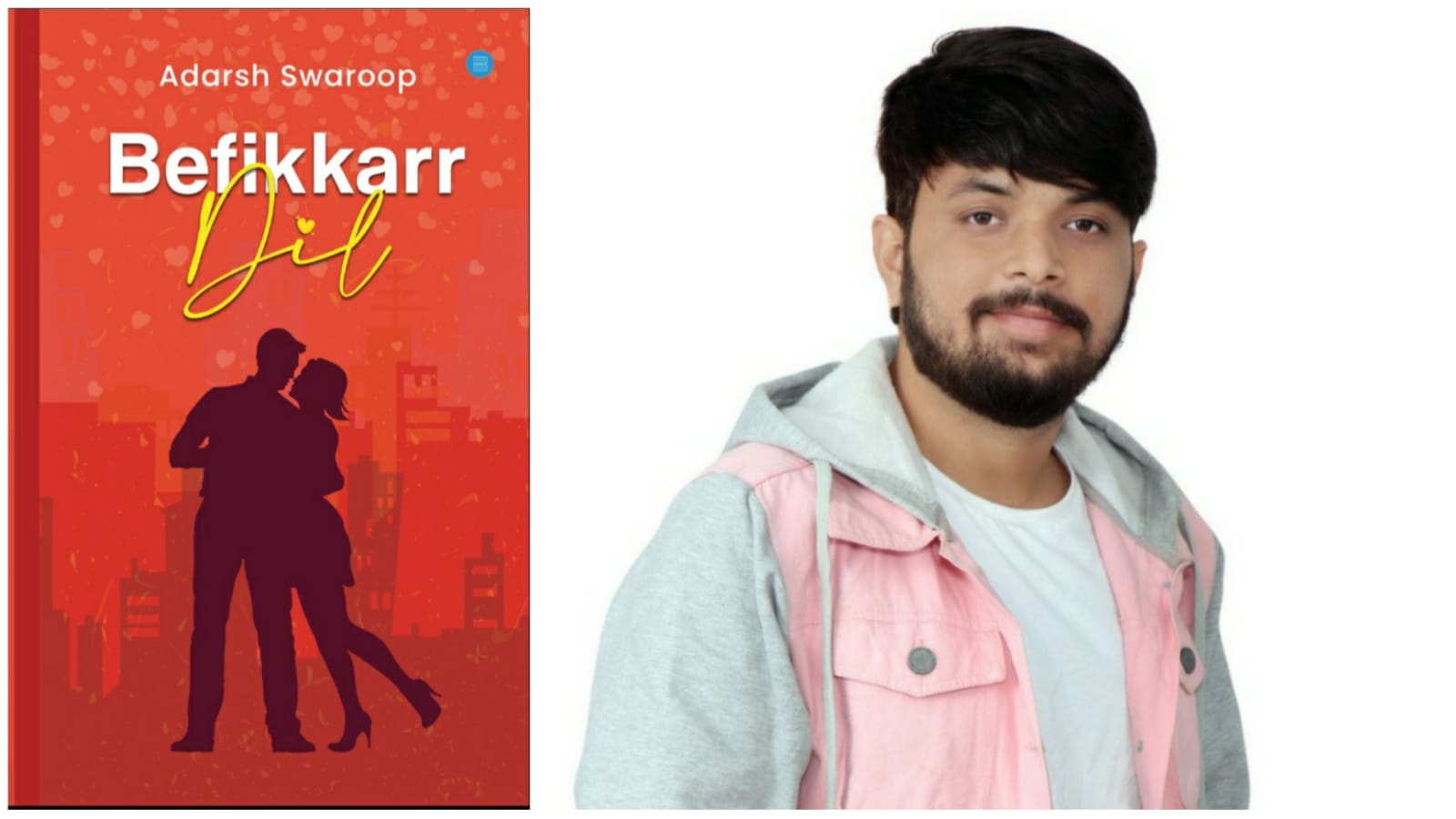 The book, Befikkarr Dil published by Blue Rose One, will be released in November Terming the book as "not a Adarsh Swaroop love story".
What's interesting is that Adarsh Swaroop also released a movie-style promo for it, reasoning that youngsters love videos, but the idea is "to bring them back to books".
The story is about "Harman Singh is a middle-aged man whose wife Tehni asks for a divorce after she reveals an affair she had with co-worker
Dharam Singh. After moving into his own apartment, Harman begins frequenting an
upscale bar, talking loudly about his divorce, until he attracts the attention
of a young man named Jakie Bhavnani. Jakie, a womanizer who
beds different women each night, was recently rejected by a woman named Heena.
Jakie takes pity on Harman and offers to teach him how to pick up women. After
a few awkward attempts to talk to women, Harman seduces Kitty at the bar. This
experience gives Harman the confidence to approach other women, and Harman
begins to successfully emulate Jakie's example"
The dramatised promo has the song by Vritual Planet & Aryamas Music
The One-minute-long promo shows him beautiful song with couple's
He said people will love the suspense and humour in the book, because it is a funny kind of romace & comedy.
"I find it very difficult to get over people. I just can't move on. How can you move on when your heart is attached to someone,
The movie will come later and my readers are more important, Adarsh Swaroop said, adding that he likes to keep books exciting.
He said "Befikkarr Dil" can be pre-ordered online on Amazon. The book will hit the stands in November.
Latest News = https://youtu.be/Zgy_pFHXJDo