Rajasthan minister Dhariwal said – MP Kirori's act like terrorist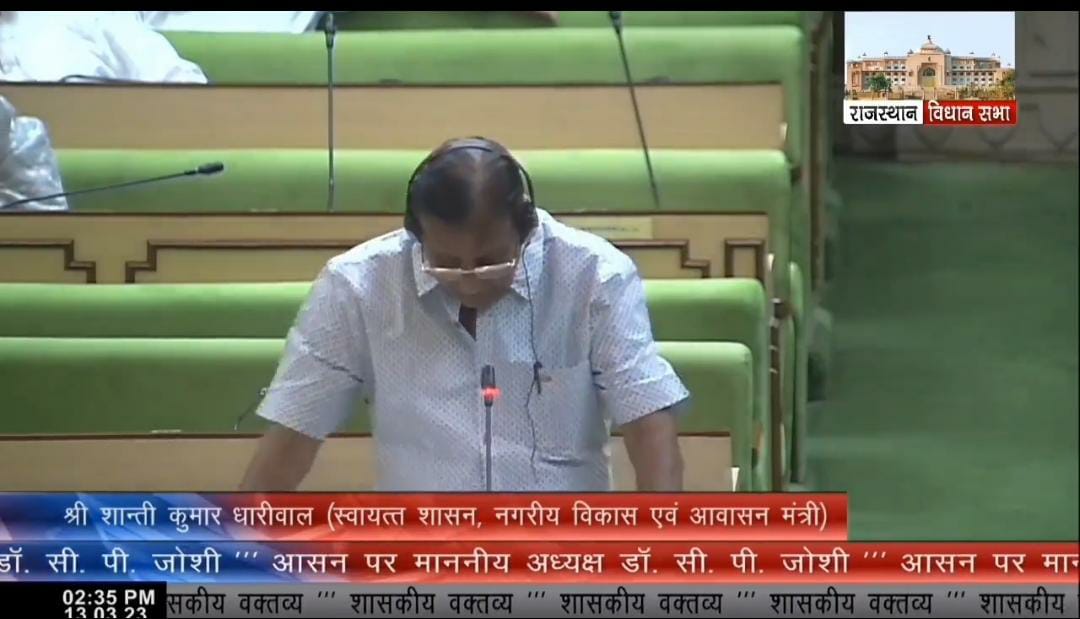 In the Assembly, Parliamentary Affairs Minister Shanti Dhariwal has claimed to be the brother-in-law of Veerangana of Pulwama attack martyr Rohitash Lamba. Along with this, the act of MP Kirori Lal Meena has been described as terroristic. Shanti Dhariwal said in the House on Monday that Rohitash Lamba's wife's brother-in-law was already married. He has two children. Then she left for him. Now the relatives go and say that give a job to my brother-in-law. Wow, what a funny joke. Give job to brother-in-law. This has happened somewhere. Someone has got a job against the rules.
Shanti Dhariwal said that we can never do the irresponsible thing of giving job to whomever you want. He said that according to the rule, whoever has to get a job, he will get it. Both the children of the martyr are present. It is said that give a job to the brother-in-law. Has this ever happened? Have you ever given a job to your brother-in-law? If you have given then tell.
Shanti Dhariwal said that baking political breads in this matter will not work. All the heroines gathered here. Said with one opinion – the demands of all the three are wrong. Dhariwal said that BJP leaders have taught them. Sent here after learning. This is happening on his instigation. Stop such acts. By doing this, the rule will not come. Will come by serving the public.
Parliamentary Affairs Minister Dhariwal said that every person who is interested in politics knows the kind of work done by Kirori Lal. He is no less than a terrorist. An MP like Kirodilal should go against the rules and agitate despite knowing the rules. try to disturb the peace. How will you tolerate Dhariwal said that the law abiding government can never tolerate this.