Cold wave grips Rajasthan, temperature dips to minus 10 in many places, alert issued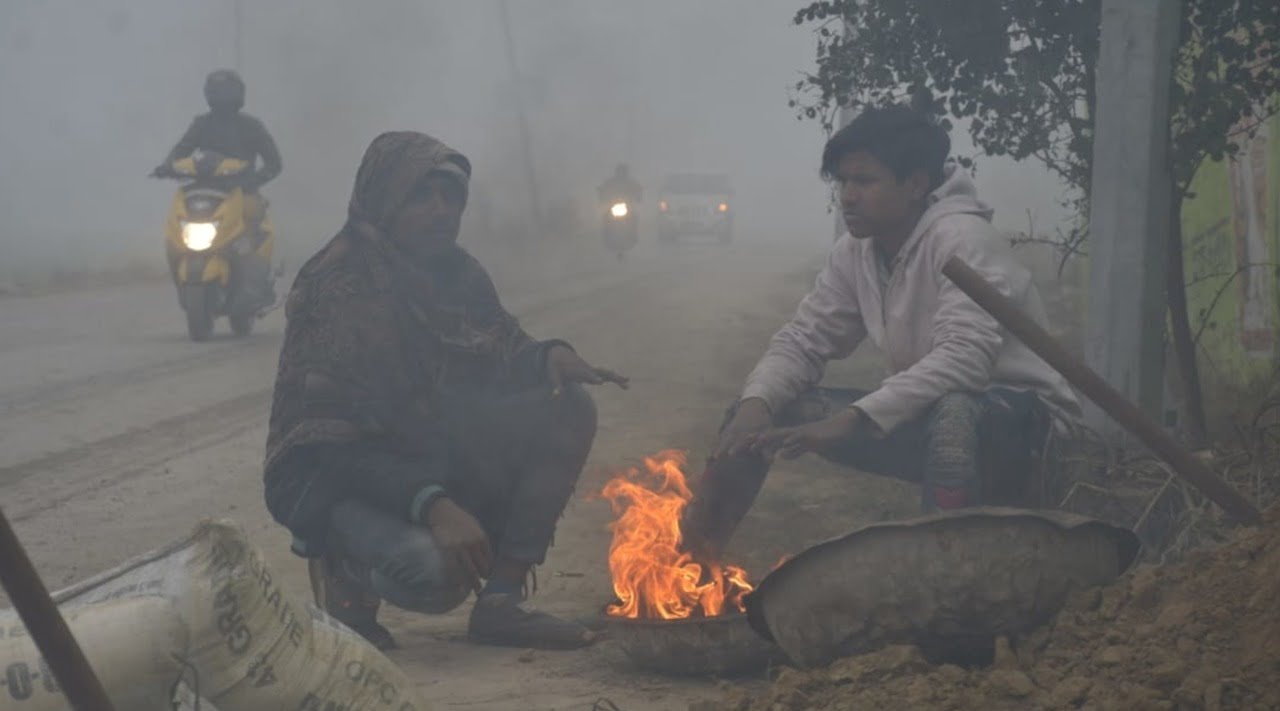 The harsh winter in Rajasthan has also surpassed the cold in the hilly states. On Wednesday, five cities in the state – Sikar, Churu, Fatehpur, Mount Abu, Jobner (Jaipur) recorded a low temperature of minus 3.0 degrees Celsius. For the third consecutive day, snow conditions continued in these cities. At the same time, due to severe cold, the holidays of schools in the capital Jaipur have been extended till January 7.
At the same time, winter has set a new record in Kota. Wednesday night was the coldest night of January. The capital Jaipur also recorded the lowest temperature of this season. Mount Abu in Sirohi district was the coldest place in Rajasthan, with the mercury dropping to -6 degrees Celsius, which was colder than -4 in Shimla in Himachal Pradesh and -4 in Srinagar in Jammu and Kashmir. Similarly, the night temperature was -1.5 degrees Celsius in Sikar, -1.5 in Churu, -1.8 in Fatehpur and -1.5 degrees Celsius in Jobner. In the capital Jaipur, the night temperature was 4.6 degrees, it reached 3.8 degrees Celsius on Wednesday.
According to weather experts, this cold season will continue till tomorrow and people will get some relief from it from January 7. Dense fog enveloped many cities including Ganganagar, Hanumangarh for the third consecutive day on Wednesday. Due to fog and cold winds, people in these cities continued to shiver due to the cold even during the day.
Day temperatures in 20 cities of Rajasthan were recorded below 20 degrees Celsius on Wednesday. Due to this, cold-wave conditions prevailed in these cities throughout the day. A new winter record was set in Education City Kota. Kota recorded a minimum temperature of 4.5 degrees Celsius, making it the coldest January night in the last two years. Kota had last recorded a temperature of 4.6 degrees Celsius on January 11, 2020.
Mount Abu, the only hill station in the state, had broken all records of cold in January last year. Then in January, the mercury here was minus for 15 days and zero three times. On January 14, 2022, Mount Abu recorded a maximum temperature of -5 degrees. Ganganagar, Sikar, Chittorgarh, Bhilwara, Ajmer, Udaipur, Ganganagar and Banswara also recorded a maximum temperature of 4 degrees Celsius below normal. Hanumangarh recorded a maximum temperature of 14.5 degrees Celsius yesterday, making it the coldest day.
The Meteorological Center Jaipur has also issued an orange alert for severe cold during the day in 5 cities on Thursday. It includes Jhunjhunu, Sikar, Churu, Hanumangarh and Ganganagar districts. Yellow alert has been issued for Nagaur, Bikaner, Tonk, Sawai Madhopur, Karauli, Jaipur, Dholpur, Dausa, Chittorgarh, Bundi, Bhilwara, Bharatpur, Alwar districts.
Latest News= https://happenrecently.com/