Girl commits suicide by hugging her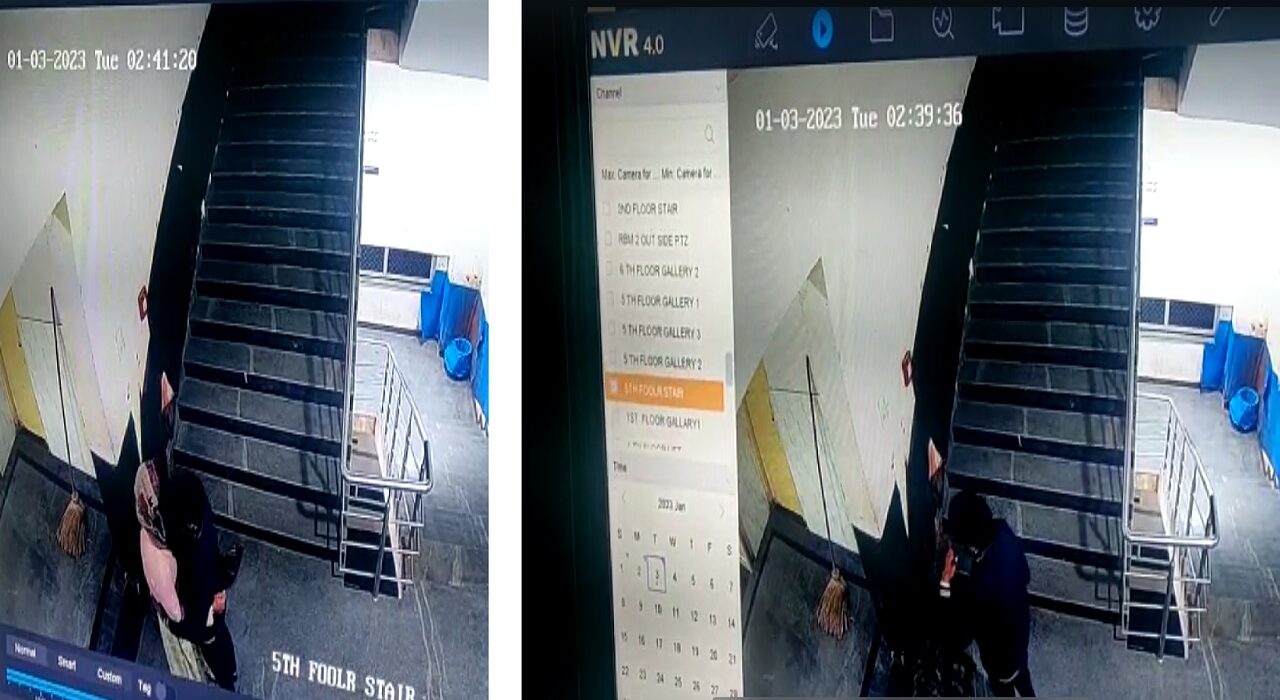 Bharatpur: A 25-year-old man allegedly committed suicide by jumping off the sixth floor of a hospital in Bharatpur district of Rajasthan on Monday night, police said. A video has also surfaced before the death of the young man. In it, he is seen hugging a girl first, then kissing her hand. The meeting between the two lasts for about a minute and after that he jumps to the sixth floor and commits suicide. At the same time, the family members of the deceased are claiming that the young man died due to slipping of legs.
The incident took place on Monday night at RBM Hospital in Mathura Gate police station area. According to the police, the family members of Chandrapal, a resident of Ikaran district Bharatpur, said that he had gone to meet a relative in the hospital. Gutkha was spitting from the window here when his leg slipped and he died. After this claim of the family, the CCTV of the entire incident has also surfaced, in which Chandrapal is seen jumping.
Chandrapal goes to the fifth floor of the RBM Hospital at around 2.39 am on Monday. He stops here for a while and calls someone by pointing with his hand. He stands up with his arms outstretched. After this, he keeps talking like this for about 1 minute 16 seconds, but no one comes to meet him. After this, at around 2.41 pm, a girl is seen coming from the elevator side. The girl comes to him and he hugs the girl. After hugging, he kisses the girl's hand and looks at her and goes towards the sixth floor.
After reaching the 6th floor, Chandrapal stands up from the railing and talks to the girl again. He calls her by hand gesture. Then he opens the window, then goes down a few stairs to see the girl and when the girl does not come he jumps. Family members say that Chandrapal used to work in his home ashram in Bharatpur. He left home at around 8 pm on Monday evening, asking him to go to work. Since then he has not returned home.
Latest News= https://happenrecently.com/