Cricketer Rishabh Pant injured in road accident, being referred to Delhi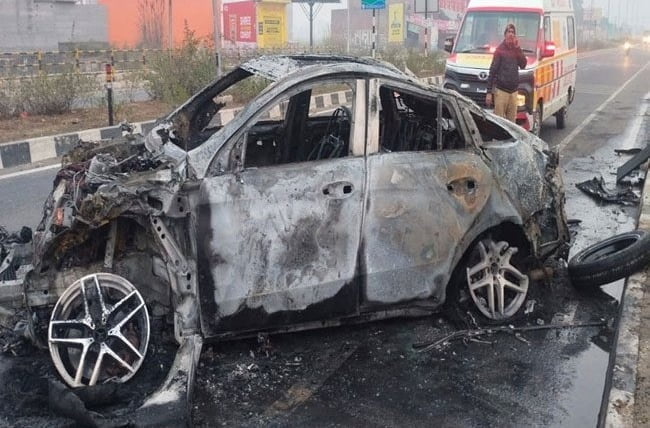 Indian cricket team player Rishabh Pant's car has met with an accident. They were going from Delhi to Roorkee. Pant has been seriously injured in this accident. Many pictures of his accident are being shared on social media. The major reason for Rishabh Pant's accident has been revealed. They were driving the car themselves and were alone. According to the information, he had a nap. That's why this accident has happened.
According to the information, the car collided with the railing due to sleeping naps. After the incident, Pant broke the glass of the car and came out. They were seriously injured in the accident. Fans have expressed grief on social media about Pant.
Rishabh Pant was admitted to a hospital in Roorkee soon after the accident. After this, he was referred to Dehradun, from where he is now being taken to Delhi. Pant has suffered a lot of damage in this accident. The ligament of his right leg is broken. His full body MRI will be done at a hospital in Dehradun. This will detect the injury. Pant's condition is currently stable.
Significantly, after the accident of Rishabh Pant, the statement of Uttarakhand CM Pushkar Singh Dhami has come. He said that the state government will bear the expenses of the treatment of cricketer Rishabh Pant and all necessary facilities related to the hospital will be provided for Pant. After Rishabh Pant's accident, fans and cricketers on social media have wished him a speedy recovery.
Latest News= https://happenrecently.com/