CM Ashok Gehlot again targeted Pilot!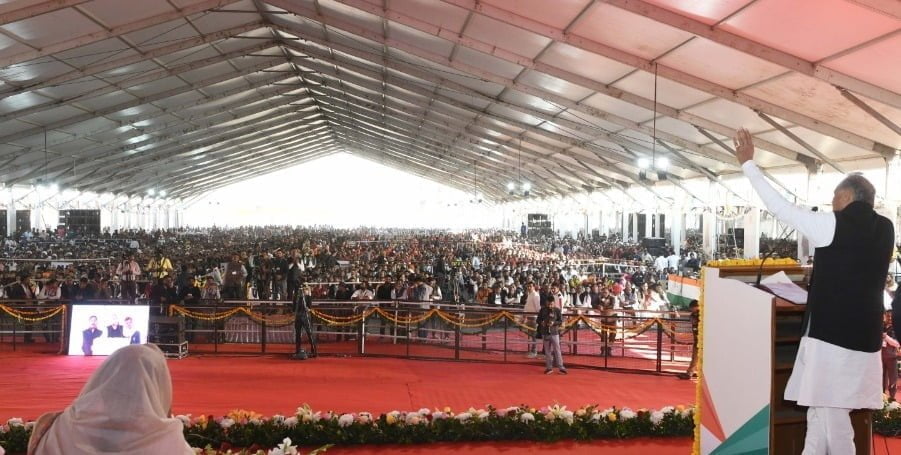 The Congress high command's efforts to resolve the Ashok Gehlot versus Sachin Pilot battle do not seem to be succeeding. The rhetoric in gestures is still ongoing. Now CM Ashok Gehlot targeted Sachin Pilot and said that no one from one caste can become chief minister. This statement of CM is being linked to Gujjar votes. Sachin Pilot belongs to the Vidhuri community, which is part of the Gujjars. In such a situation, this statement is also being seen as the CM of Gujjars.
According to reports, Chief Minister Ashok Gehlot addressed a public meeting at Uchain in Bharatpur on Sunday. "I am the only MLA from my caste but I have got support from all castes, that is why I have become the Chief Minister. I am fortunate that people of every class and caste are loved. "Be it Jat, Gujjar, Baniya or Meena, I got support from all. During this time, he also targeted Sachin Pilot in gestures. "I know that no chief minister is made on the basis of castes. If 36 communities did not love me, did not bless me, how could I become chief minister for the third time?
CM Gehlot also mentioned the crisis of the Congress government in the conversation. "Bsp MLAs saved my government. I am grateful to them. I am in front of him as chief minister. Gehlot said that I am the Chief Minister only because of the support of BSP MLAs, otherwise my government would have fallen. Gehlot further said that MLA Joginder Singh Awana and BSP colleagues supported us. We did not get a clear majority. They saved the government. If these people did not support me, I understand that today I would not have been seen standing in front of you as chief minister.
Latest News= https://happenrecently.com/