26 passengers injured as Suryanagari superfast derails in Rajasthan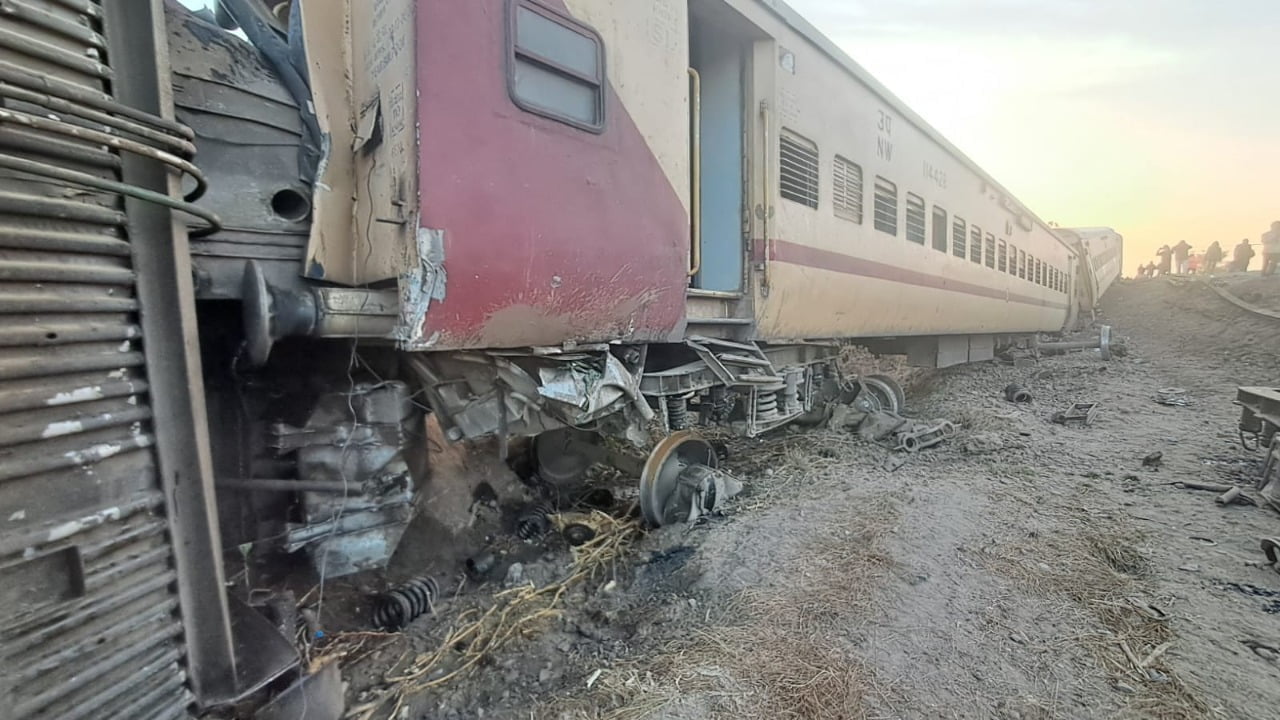 In Rajasthan, the Suryanagari superfast train derailed near Bomadda village in Pali district at around 3.30 am on Monday. Three coaches of the train overturned, while 11 coaches were derailed. Fortunately, no casualty was reported in the incident. But 26 passengers were injured, who have been admitted to the hospital.
According to the information, Suryanagari Express was coming from Bandra to Jodhpur. The train reached Marwar Junction at around 2.48 am. The incident took place near Bomadara village when it left for Pali at 3.09 pm. The S3 to S5 coaches of the train were completely overturned. Most of the passengers were asleep at the time of the accident. After the incident, the railways immediately started relief and rescue work. Of the 26 passengers injured in the accident, a woman is said to be serious, she was taken to the hospital. There were a total of 26 coaches in the train.
After the accident, Railway Minister Ashwini Vaishnaw himself monitored the rescue work and also announced immediate compensation to the injured. A total of 26 people were injured in the accident. On Monday morning, 17 patients admitted to Bangar Hospital in Pali were given compensation on the spot. The passenger, Indu Devi, suffered a fracture in her leg, considering her serious injuries, the railways gave Rs 1 lakh and provided Rs 25,000 as compensation to the remaining minor injuries.
Latest News= https://happenrecently.com/